John Cena To Retire From WWE After Wrestlemania 36 Match?
Will John Cena retire from WWE after Wrestlemania 36 match against Bray Wyatt aka The Fiend? Deets Here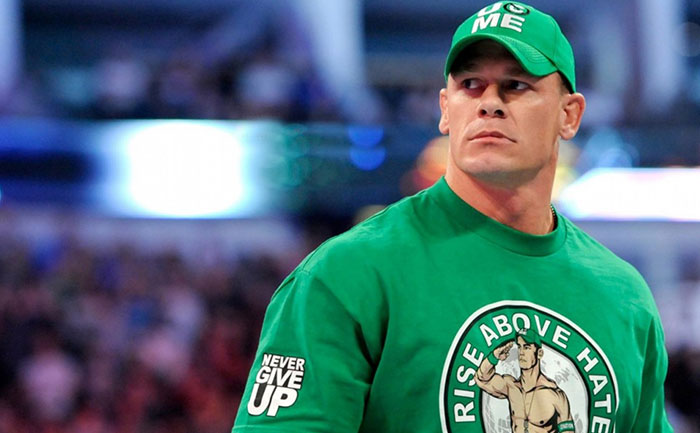 John Cena is gearing up to lock horns with Bray Wyatt aka The Fiend at Wrestlemania 36. But this could be Cena's last match as rumours abound that the 'Fast & Furious 9' star is all set to retire from WWE. John Cena who has been busy with his Hollywood stint had returned to WWE by the end of February. Cena also gave a passionate promo about how wrestling will always be his home, despite his budding career in Hollywood.
Talking about WWE WrestleMania 36, John Cena said that he shouldn't be a part of WrestleMania because he hasn't earned the spot. John Cena ended his speech by saying, "this wasn't goodbye forever, just goodbye for now."
Cena was soon challenged by Bray Wyatt aka The Fiend to a match at Wrestlemania 36. Though John Cena accepted The Fiend's challenge, many believe that the 16-time world champion will fight in WWE for the last time at WWE WrestleMania 36.
Speaking about the Fiend losing his title WWE Hall Famer Mick Foley said, "I wasn't happy with it, but The Fiend is not someone who needs a title to define him. It's gonna be very interesting and I think it adds another huge match as John Cena gave an impassioned promo and it leads me to believe this will be his final match. I would not be surprised to see The Fiend come out of Mania stronger than ever."
A match with John Cena offers a chance for Wyatt to come full circle. A win over the returning legend at the biggest show of the year will help in establishing Wyatt's status as main event star.
Also Read: WWE wrestler John Cena shares Bigg Boss 13 contestant Asim Riaz' photo