John Cena gets candid about his future with WWE
John Cena says his body couldn't handle the WWE schedule anymore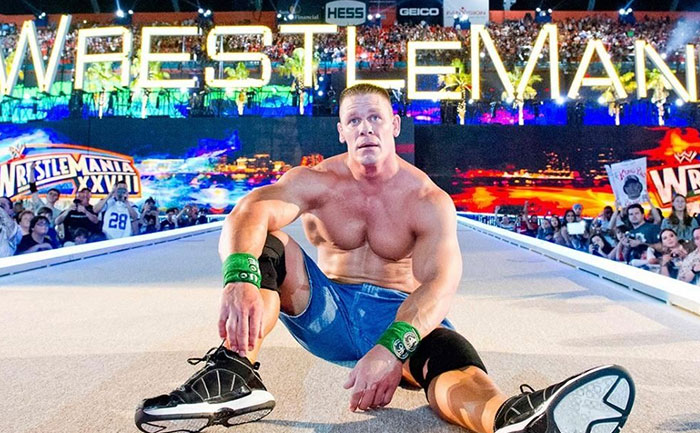 John Cena is not only one of the biggest names in professional wrestling but someone who was quite literally the face of WWE for well over a decade. John Cena carried WWE after crowd pullers like The Rock and Stone Cold Steve Austin said farewell to wrestling. However, times have changed and with an onslaught of new talent coming into the WWE, John Cena has gradually taken a step back to focus on his movie career.
He started his acting career with WWE Studios' The Marine and has gone on to star in movies such as Blockers, Daddy's Home 2 and Bumblebee. In 2019, Cena was cast for the ninth Fast and Furious film and might appear in an undisclosed role in James Gunn's The Suicide Squad.
The 16-time world champion is still loyal to WWE. At the same time, he believes the current roster is so impressive that there is no need for him to be a constant presence anymore. It isn't clear if Cena has retired from WWE but he recently commented that his body "couldn't handle the WWE schedule anymore."
In an interview with Willie Geist on NBC's Sunday Today Cena said "I will never walk away from the WWE,"
"When do I walk away with a sense of mental and physical sanity? I'm right at that precipice." Cena told Sunday Today.
"I feel great, I'm in the best shape of my life," he added. "It's not that I couldn't continue, but I think from this point on I run the risk of tipping that balance the wrong way."
"As I can keep up with the current product, I will perform," he told Sunday Today.
Cena has been an icon in the professional wrestling business for years now. However, the wrestler might be contemplating taking a step back. He has already confirmed that his body isn't able to handle the grueling WWE schedule which consists of 250 shows a year.
He reverted to his old gimmick of 'Doctor of Thuganomics' for his last WrestleMania 35 appearance which was well received by the fans.
ALSO READ: Fast & Furious 9: John Cena & Cast Celebrate Michelle Rodriguez's Birthday, See Pics & Videos