John Wick 4: Release date, cast, plot, spoilers and everything you need to know
Will there be a John Wick: Chapter 4? Here's everything we know about the upcoming part of John Wick franchise.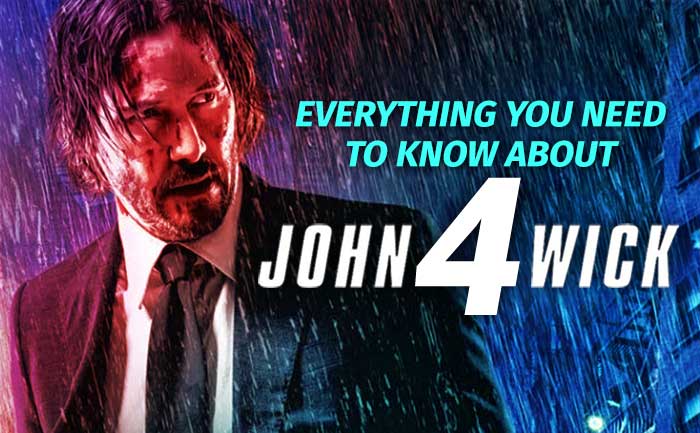 If you have already watched the previous three seasons of John Wick, you must be desperately waiting to watch John Wick: Chapter 4. Post the humungous success of John Wick: Chapter 3 – Parabellum, Lionsgate confirmed to make John Wick: Chapter 4 with Keanu Reeves. Notably, John Wick: Chapter 3 minted over $325 million worldwide.
For the unversed, the story of John Wick franchise is quite simple as it revolves around a retired assassin's dog is killed which bring him out of retirement. But the assassin we are talking about is John Wick, The Baba Yaga.
The last season of John Wick ending left the wide window open for John Wick 4. The announcement of John Wick: Chapter 4 was made only four days after the last offering. In this article, we will be talking about everything we know so far about John Wick: Chapter 4 such as Trailer, Cast, Story, Plot, Spoiler and Release Date.
John Wick 4 release date: When will it out?
John Wick 4 is scheduled to release on May 21, 2021. Yes, fans of Keanu Reaves will have to wait a long time to watch chapter 4 of John Wick. But, if we look at the gap between the third or fourth chapter, that's just two years showing how high a priority this franchise has become.
Also Read | Keanu Reeves Matrix 4 & John Wick 4 To Drop On Same Day
Besides this, there is also a John Wick TV series in the works. It has been confirmed by none other than the Starz President and CEO Jeffrey Hirsch that it will air after the fourth movie. It's set to be a prequel though, so don't expect any major crossovers.
John Wick: Chapter 4 story: What will happen?
In the last part, we saw Manager Winston shoots and seemingly kills John Wick to gain the High Table's favour. However, John is not dead yet and it has been taken to the Bowery King who speaks of revenge. Asking if John's angry, the battered and bruised assassin growls, "Yeah."
This clearly gives us hints that in John Wick Chapter 4, both John and Bowery King will team up against both the High Table and The Continental, delivering the all-out war that the Parabellum title teased.
Aside from how the third movie sets up the war between Wick and the High Table, we don't yet know too much about what will happen in the fourth movie.
However, we shouldn't be expecting a happy ending to the overall saga, whether Chapter 4 is the end or a future movie.
Speaking to IndieWire, Stahelski said: "John may survive all this shit, but at the end of it, there's no happy ending. He's got nowhere to go. Honestly, I challenge you right now, here's a question to you: How do you f**king want me to end it?
"Do you think he's going to ride off into the f**king sunset? He's killed 300 f**king people and he's just going to [walk away], everything's okay? He's just going to fall in love with a love interest?
"If you're this f**king guy, if this guy really exist [ed], how is this guy's day going to end? He's f**ked for the rest of his life. It's just a matter of time."
John Wick 4 cast: Will Keanu Reeves return?
Keanu Reeves will, of course, be returning as John Wick in Chapter 4 and it would not be a hit without John Wick. Besides Keanu Reeves, it is Bowery King, who will also come back as we saw that he will join hand with Jason Mantzoukas as the Tick Tock Man, one of the Bowery King's assassins.
Franchise regulars Ian McShane and Lance Reddick will be back as Winston and Charon, although it is not clear if they will be on Wick's side or if he won't be able to forgive Winston for trying to kill him.
Is there a trailer for John Wick Chapter 4?
No, the makers of the film are yet to drop the trailer of John Wick 4. It is likely we the trailer of John Wick 4 will be out in late 2020 or earlier 2021. Till then, you can just rewatch the previous parts of John Wick franchise.