Keanu Reeves Matrix 4 & John Wick 4 To Drop On Same Day
Keanu Reeves vs Keanu Reeves: Matrix 4 and John Wick 4 share same release date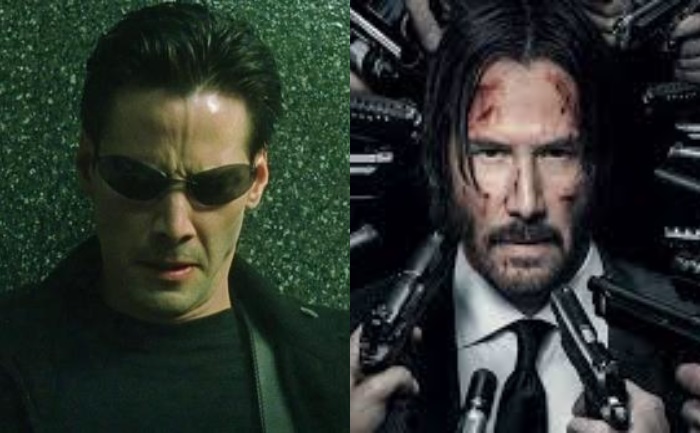 The world couldn't get enough of Keanu Reeves in 2019, and there's no reason to think the ardor for the actor will've faded by 2021. Yes, the actor's fans are in for a double bonanza as 'Matrix 4' and 'John Wick 4' are all set to hit the theatres on the same day. Yes, it is going to be Keanu Reeves vs Keanu Reeves fighting it out at the box-office on May 21, 2021.
IGN tweeted about this ultimate box office battle royale on their Twitter handle. Check it out here:
What will win at the box office: The Matrix 4 or John Wick: Chapter 4?

Answer: Keanu Reeves. pic.twitter.com/HiKDrbLvwh

— IGN (@IGN) December 11, 2019
Though it is quite possible that either of the movies would be pushed front or back as the release date nears. If they hold, then May 21, 2021, could be a day of pure bliss for Reeves fans.
The release date update has resulted in some epic fan reactions. Check out the reactions below:
Keanu Reeves has two films dropping May 21, 2021

• 'John Wick 4'
• 'Matrix 4' pic.twitter.com/bp0qXzuxbg

— Culture Crave ? (@CultureCrave) December 11, 2019
Keanu be like pic.twitter.com/t5t3EiXnUM

— ((Fitzy)) (@TheFknLizrdKing) December 11, 2019
— Cameron Hughes (@cskyler92) December 11, 2019
— Regal (@RegalMovies) December 11, 2019
National Keanu Reeves Day! pic.twitter.com/tN4szSAsyU

— Darrell (@SpiderDarrell) December 11, 2019
Are you excited about this epic clash? Do let us know.
Also Read: Helen Mirren Responds To People Mistaking Her As Keanu Reeves' Girlfriend