Jurassic World 3: Get Ready For Cute Dinosaurs And New Era
Jurassic World 3: Director Trevorrow Teases Next Film With Adorable Baby Dino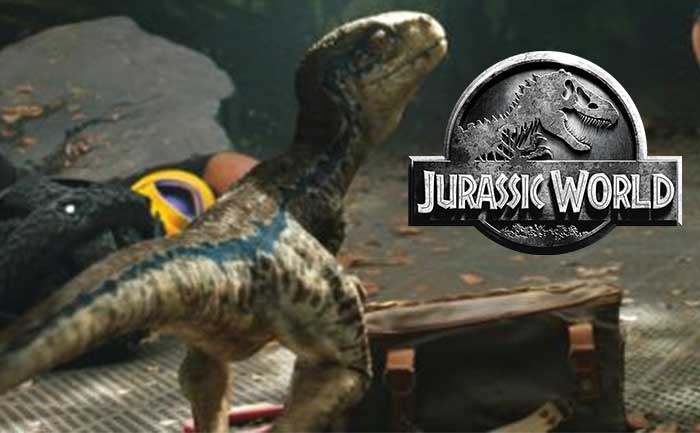 Jurassic World had gone on to be one of the highest-grossing films. It had captured the attention of the world with a kingdom full of prehistoric animals that go rogue. Now director Colin Trevorrow has created a buzz on social media by sharing a behind-the-scenes glimpse at one of the film's prehistoric stars.
Fans have got excited when the filmmaker who is returning to direct the third film in the rebooted series, unveiled some early animatronics on Twitter.
Taking to Twitter Trevorrow shared a video of an animatronic dinosaur wiggling around in a cage.
next steps pic.twitter.com/8B62vFtDBY

— Colin Trevorrow (@colintrevorrow) January 31, 2020
Trevorrow has been vocal in the past about not wanting to use so much CGI. Jurassic World 3 is slated to start filming in the summer. Trevorrow, who directed 2015 original, will return for the third film in the trilogy. Jurassic World 3 will see the new series' stars return alongside several actors from the original Jurassic Park series.
Last week, Jurassic Park fan James Ronan invited fellow fans to speculate on the subtitle of the upcoming movie. Fans soon came up with a number of options. Colin added to the hype by confirming that one of the fans had got it right.
Ok #Jurassic Twitter what do you think @JurassicWorld 3 will be called? My Top 3 are Jurassic World: Survival, Jurassic World: Clash of Worlds, Jurassic World: Illusion of Control. Let's hear your suggestions! @colintrevorrow @LeDoctor @emilycarmichael#jurassicworld #JW3 pic.twitter.com/rVIcoGLhdT

— James Ronan (@JurassicJames1) January 21, 2020
Apparently the third installment is titled Jurassic World: New Era. But there is no confirmation of the same by the makers as yet.
Directed by Colin Trevorrow, Jurassic World 3, starring Bryce Dallas Howard, Chris Pratt, Sam Neill, Laura Dern, and Jeff Goldblum. The film is set to be released on June 11, 2021.
Also Read: Here's the list of 25 best movies of all time ever made