Birds of Prey: Producers Reveal This Margot Robbie Stunt Scared Them
Birds of Prey Producers Recall Scary Stunt Filmed With Margot Robbie ...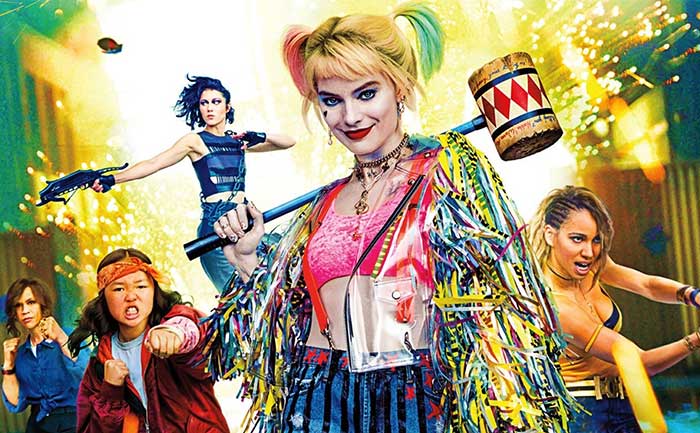 Margot Robbie is all set to reprise her Suicide Squad role as DC Comics' Harley Quinn in upcoming release Bird Of Prey. Harley is a wild character who lends herself to some potentially dangerous stunts. She does a lot of crazy things in Birds of Prey. However, actress Margot Robbie has proved that she's just as crazy as the character she plays. The beauty chose to perform some of the dangerous stunts in the DC film. One of them had the producers worried.
Speaking to ComicBook.com at the film's premiere event, producers Bryan Unkeless and Sue Kroll recalled one particularly scary stunt that Robbie did not back away from. Unkeless said, "There's a part where literally Margot is on skates getting pushed by a speeding car. You think one wobble and thing could go bad, she could go under the car, and it's like, we were so relieved to have that shot… And she would never admit to being scared."
Kroll added, "She's so brave. She's do anything. Anything for a movie… And she's not, I don't think she is scared. I was more scared for her."
Birds of Prey is directed by Cathy Yan and it features the return of Margot Robbie's Harley Quinn. She teams up Mary Elizabeth Winstead as Huntress, Jurnee Smollett-Bell as Black Canary, Ella Jay Basco as Cassandra Cain, Rosie Perez as Renee Montoya, Chris Messina as Victor Zsasz, Ewan, McGregor as Black Mask. Ali Wong, Robert Catrini, and Michael Masini have also been cast in undisclosed roles.
'Birds of Prey' opens in theatres on February 7, 2020.
Also Read: Birds Of Prey: Harley Quinn Unites The 'Birds Of Prey' In First TV Spot