Justin Bieber confirms his Lyme disease diagnosis
Justin Bieber reveals he's battling Lyme disease, denies meth accusations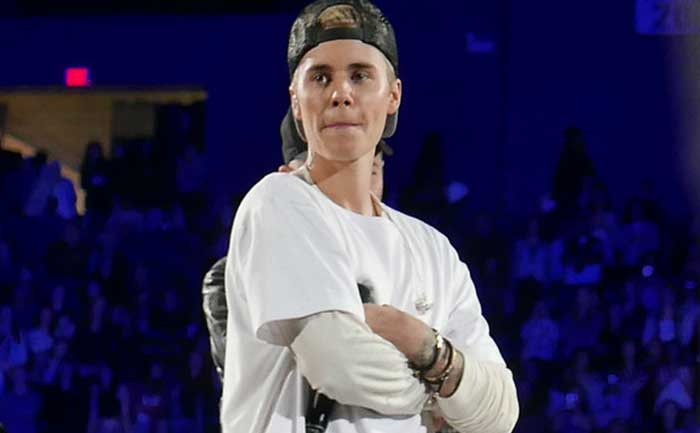 Pop star Justin Bieber has revealed he was recently diagnosed with Lyme disease, an infection caused by bacteria commonly carried by ticks. In a post on Instagram, Bieber said he will address his struggle with the illness, in a YouTube documentary. Apparently much of the year Bieber's condition went undiagnosed and he battled extreme depression.
The 25-year-old wrote, "It's been a rough couple years but getting the right treatment that will help treat this so far incurable disease and I will be back and better than ever. While a lot of people kept saying Justin Bieber looks like s***, on meth etc. they failed to realize I've been recently diagnosed with Lyme disease, not only that but had a serious case of chronic mono which affected my, skin, brain function, energy, and overall health."
Bieber shared this news after the release of his first new solo single,"Yummy." Bieber thanked his fans for supporting his new song Yummy, released last week.
Bieber was discovered by talent scouts as a young teenager after posting videos of himself singing on YouTube. He soon rose to superstardom and has won a number of MTV awards, Billboard Music Awards, and a Grammy too.
According to the Centers for Disease Control and Prevention's statement. Roughly 300,000 Americans are diagnosed with Lyme disease each year. Untreated, the infection can spread to the joints, heart and nervous system. Symptoms can include fever, chills, headache, fatigue, joint aches and a "bulls-eye" rash that occurs in 70 to 80 percent of infections.
CDC revealed that most people who are treated with antibiotics early fully recover, though the infection can become severe or prolonged in some cases.
Also Read: Justin Bieber On TikTok: Shares Then And Now Pics For His First Post
.