Justin Bieber On TikTok: Shares Then And Now Pics For His First Post
The Yummy singer has already garnered 600K followers on TikTok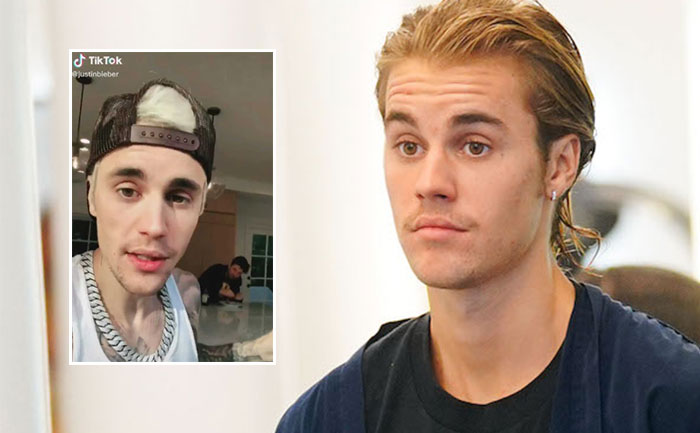 Beliebers have a new reason to rejoice as Sorry singer Justin Bieber has joined popular social media platform, TikTok. Biebs shared a mix of throwback and new photos for his first post. The post captures the singer's journey in a nod to the then and now challenge going on with the arrival of the new year. Celebrities on TikTok Accounts List
Justin Bieber captioned his first TikTok post: "Am I doing this right #morph." The short video has already amassed over 150K likes. The Baby sensation has been on a roll recently as he just released his single "Yummy" which will be followed with an album and a docuseries. Yummy is a song that clearly reflects the singer's love for his beautiful wife Hailey Bieber. He also shared the news via Twitter on January 3, writing, "#YummyOutNow." The video he released had a very personal feel to it, with Justin in a reflective state of mind.
"As humans, we are imperfect," he said in the trailer."My past, my mistakes, all the things that I've been through, I believe I'm right where I'm supposed to be and God has me right where he wants me. I feel like this is different than the previous albums just because of where I'm at in my life. I'm excited to perform it and to tour it. We all have different stories, I'm just excited to share mine. It's the music that I've loved the most out of everything I've done."
The trailer video also announced 46-city tour dates for Bieber with the tour beginning in Seattle, Washington and ending up in East Rutherford, New Jersey.
Fans of Justin Bieber will be excited to see the musician producing new material as his last album Purpose released in 2015.
ALSO READ: Justin Bieber's Wife Hailey Shuts Down Pregnancy Rumours