K-Town Celebs berate Strelite killings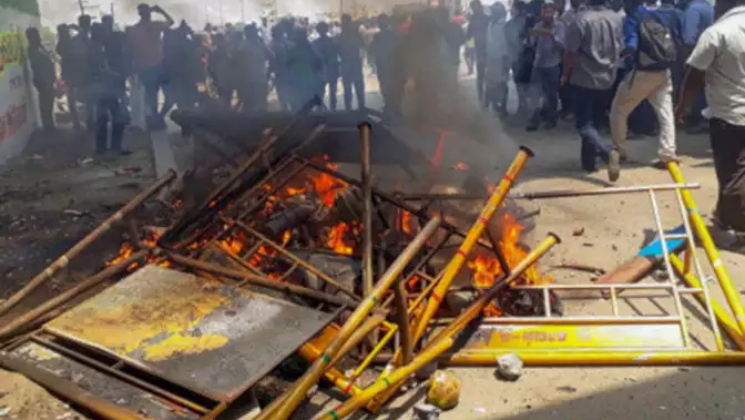 The state of Tamil Nadu is shaken up the protests in Tuticorin. The entire film fraternity has condemned the riots in Tuticorin.
The celebrities have tweeted about the protests against the Sterlite Copper Plant in Tuticorin, Tamil Nadu. The actors took to their social media accounts to express their condolences for the same.
Kamal Hassan and Rajnikanth are a few celebrities to name.
மக்களின் உணர்வுகளை மதிக்காத இந்த அரசின் அலட்சியப்போக்கின் விளைவாக இன்று பொதுமக்கள் சுடப்பட்டு உயிரிழப்புகள் ஏற்பட்டிருப்பது மிகவும் வருந்தத்தக்கது, கண்டிக்கத்தக்கது.நடந்த வன்முறை மற்றும் பொது ஜன உயிரிழப்புகளுக்கு தமிழகஅரசே பொறுப்பு.

— Rajinikanth (@rajinikanth) May 22, 2018
#MakkalNeedhiMaiam pic.twitter.com/BWu6UVzFSB

— Makkal Needhi Maiam | மக்கள் நீதி மய்யம் (@maiamofficial) May 21, 2018
#CloseSterlite #StopViolence pic.twitter.com/DvJJIf8o35

— Actor Karthi (@Karthi_Offl) May 23, 2018
#Sterlite pic.twitter.com/NUjCibNQx7

— Suseenthiran (@dir_susee) May 23, 2018
Shocked #ThoothukudiShooting , unacceptable to the mind. Condolences will become mere words, heart&spirit goes out to the people and their loved ones

— Radikaa Sarathkumar (@realradikaa) May 23, 2018
Orginal protesters whose demands are genuine say they never indulged in violence & they will continue peaceful protests!!! Then , who pelted stones on police & set fire to their vehicles? A rightful, peaceful protest was damaged and diverted?!!! So many innocent people affected!!

— Lakshmy Ramakrishnan (@LakshmyRamki) May 23, 2018
Image Source – The Economic Times, Twitter