Kaabil: Hrithik Roshan and Yami Gautam starrer to release in China
Hrithik Roshan and Yami Gautam is now releasing in China on June 5, 2019.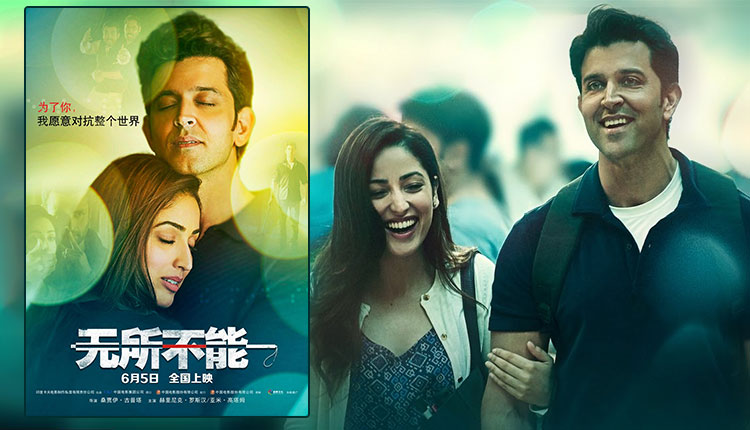 Hrithik Roshan and Yami Gautam starrer, Kaabil is all set to release in China on June 5 this year. The movie was released in India in 2017 and it was a huge success at the Indian box office. It is a thriller film with romance and emotions. It is a story of a specially-abled couple; Rohan(Hrithik Roshan) and Supriya(Yami Gautam), who lead a blissful married life. But their happiness comes to a standstill due to unavertable circumstances for which Rohan vows to take revenge from the culprits.
The movie was raved by the critics and audiences as well and they couldn't stop admiring Hrithik's performance in the movie. He is a multi-faceted actor and will be remembered forever for his powerful and fine portrayal of a specially-abled character.
On his movie releasing in China, Hrithik Roshan said, "Kaabil is extremely close to my heart and it is overwhelming to see it will reach even more people now, with the impending release in China. I gave every bit of myself to this specially-abled character. The process of getting into the shoes of the character while fighting a created tragic situation was a powerful and agonizing feeling at the same time."
Produced by FilmKraft, the movie is imported by China Film Group Corporation and is distributed and translated by China film group. It is distributed internationally by B4U Motion Pictures.
Earlier many Bollywood movies have released in China and got a positive response at the Chinese box office. Now, let's see how Kaabil performs. Till then stay tuned to our space.
Also Read: Super 30: Hrithik Roshan Postpones Release Date To Save Himself From 'Trauma' And 'Mental Violence'