Kahaan Hum Kahaan Tum SPOILER: Sonakshi to cancel her honeymoon plans?
Kahaan Hum Kahaan Tum Upcoming Twist: Sonakshi has finally refused to go on Honeymoon with her hubsand Rohit.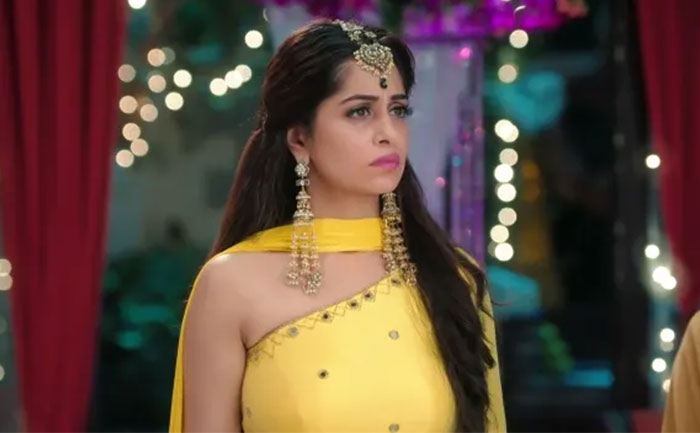 Kahaan Hum Kahaan Tum Spoiler: One of the most popular Indian TV show is all set for yet another high voltage drama. The unexpected twists and turns of Kahaan Hum Kahaan Tum has made thousands of people excited and hooked on the show. Talking about the recent scenarios of the show, we have seen how Rohit and Sonakshi, who have been facing some problems ever since they tied the knot.
As we have seen that Sonakshi's grah pravesh did not go well and some unknown person was taking pictures of her. At the same time, Raima has been making some plans to break Sonakshi's marriage. Yeh Rishta Kya Kehlata Hai SPOILER: Vedika Reveals Akshat's Kidnapping Planz
In the upcoming episode of Kahaan Hum Kahaan Tum, we will have some cute moments between Sonakshi and Rohit. However, their happy moments will not last longer. Sonakshi, who is putting her work at second number, will be having some work commitments to fulfil. Meanwhile, her husband, Rohit will be seen making some honeymoon plans with her.
On one hand Rohit is quite happy imagining having some gala time with her wife on honeymoon, on the other hand, Sonakshi is quite busy with her work commitments. Sonakshi's decision of cancelling their honeymoon plan will make Veena, her mother-in-law very upset. Kumkum Bhagya Preview Today November 25, 2019 Episode
We have already witnessed that Sonakshi had a split with Suman over her work and strangers calling at their home asking her rate cards.
The upcoming episode of Kahaan Hum Kahaan Tum will have many answers that we people have been desperately waiting. Will Sonakshi go to honeymoon with Rohit? All we can do is wait until the latest episode of the show goes on air.
Also Read: Kundali Bhagya Upcoming Story November 25, 2019: Preeta Agrees To Marry Prithvi