PM Modi Oath taking Ceremony: Kangana Ranaut and Karan Johar share same frame
The actors have had a fight before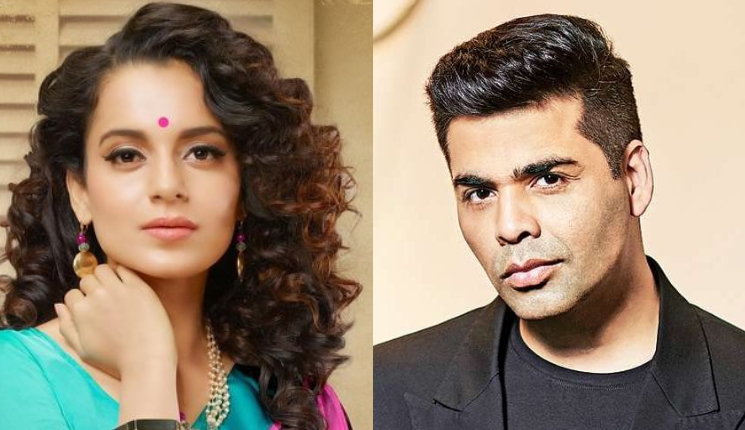 Yesterday the swearing-in ceremony took place for the 15th Prime minister. Narendra Modi swore in as the 15th elected Prime Minister of the nation yester. He was joined several international delegates and Indian leaders. He was also joined by several top-notch Indian Businessmen, sportsmen and celebrities too.
We knew that people of the Bollywood fraternity like Anupam and Kiron Kher, Kangana Ranaut, Sushant Singh Rajput, Rakeysh Omprakash Mehra, Shahid Kapoor, Rajinikanth, Siddharth Roy Kapur, Abhishek Kapoor and Karan Johar and some other people too.
But what grabbed all the eyeballs is that Kangana Ranaut and Karan Johar shared the same frame in a selfie at the Rashtrapati Bhavan.
People were surprised on seeing them share the same frame that too in a selfie. Previously, Kangana Ranaut had accused Karan Johar as the torchbearer of nepotism in the industry. But then time and again, Karan Johar has clarified that he has no issues working with the actress. e just says that he didn't have a good role for her back then. He had once said in an interview with Huffington post "I have no problem with her. Tomorrow, if I feel like she is really required for a film, I will work with her. Just because we had personal differences doesn't mean we are not going to work together."
There was another picture in which several celebrities stood for a group photograph.
The prime minister swore in for the second time for his refreshed term of 5 years.
Also Read: As Modi Swears-In As India's PM, Smriti Irani, Amit Shah And Other Ministers Too Take Oath