Karnataka bypolls results: Kumaraswamy says moral victory for alliance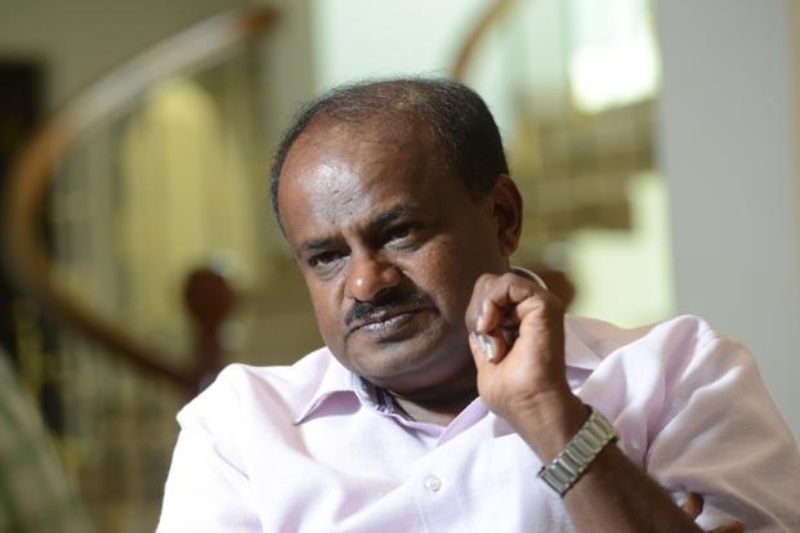 Karnataka Chief Minister HD Kumaraswamy on Tuesday stated that the victory of the Congress-JD(S) alliance in the bypolls is a 'moral victory' and proves that the tie-up is not short lived, as claimed by the Bharatiya Janata Party. The CM also stated that they expect to win Shivamogga too in the next year's general elections.
The byopolls that took place on November 3 for two Assembly seats — Ramanagara and Jamakhandi, and three Lok Sabha seats — Ballari, Mandya and Shivamogga. While the Congress-JD(S) won four seats out of the five, BJP could manage to retain only Shivamogga, the bastion of its state chief BS Yeddyurappa.
Commenting on the recent victory, Kumaraswamy said, as quoted by NDTV, "The BJP always picked on the coalition. People have given their answer. They kept saying all of this was politics. But we have an answer today." Adding more he stated, "There were a lot of people who opposed the alliance and the decisions. If we were prepared properly, we could have also won Shivamogga."
For the Lok Sabha seat, JD(S) has retained Mandya, Congress has clinched Ballari from BJP — considered to the stronghold of BJP. Congress's AS Nyamagouda won Jamkhandi assembly seat by a margin of 39,480 votes, while Kumaraswamy's wife — Anitha Kumaraswamy — clinched Ramanagaram Assembly seat with a margin of 1,09,137 votes on JD(S) ticket.
JD(S) candidate LR Shivramegowda has won the Mandya Lok Sabha seat with a landslide victory by defeating BJP's Siddaramaiah by a margin of 3,24,943 votes. On the other hand, Congress's VS Ugrappa won in BJP's bastion Ballari. For BJP, the only place for satisfaction is Shivamogga LS seat, where state party chief B S Yeddyurappa's son B Y Raghavendra won with a margin of 52148 votes, defeating, former chief minister S Bangarappa's son Madhu Bangarappa of JD(S).
ALSO READ: Karnataka Bypoll results: Congress-JDS sweep 4 seats, BJP wins 1