Kathua Rape Case: Court orders FIR against Kathua rape probe team members
Kathua Rape Case: Court Orders Case Against SIT Members for 'Torturing' Witnesses'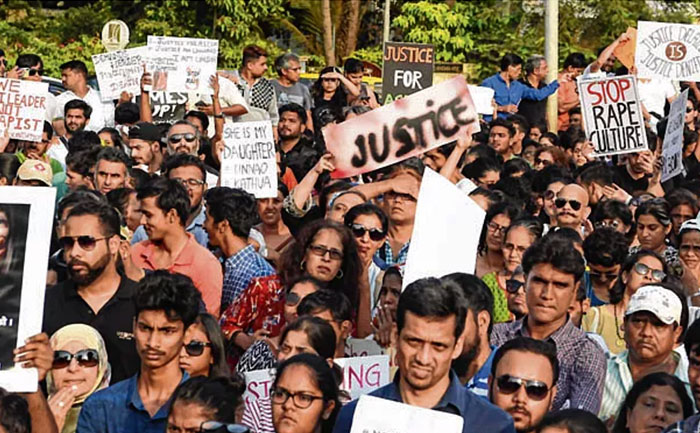 In June this year, District and Sessions Judge Tejwinder Singh sentenced to life imprisonment the three main accused in the Kathua Rape Case. He also sentenced three others five years in jail for the destruction of evidence in the case that shook the nation. Now in a shocking turn of events, a local court has now asked the police to register an FIR against the SIT team, for allegedly torturing and coercing witnesses to give false statements.
As reported by News 18, Judicial Magistrate Prem Sagar has given the order to senior superintendent of police (SSP) of Jammu on an application by Sachin Sharma, Neeraj Sharma and Sahil Sharma. They were witnesses in the case, saying cognizable offences are made out against the six.
The report further adds that, the court has directed registration of FIR against the then SSP R K Jalla (now retired), ASP Peerzada Naveed, Deputy Superintendents of Police Shetmbari Sharma and Nissar Hussain, Sub-Inspector Irfan Wani and Kewal Kishore of crime branch of police and asked the SSP (Jammu) to report compliance by next date of hearing on November 11.
For the uninitiated Kathua Rape Case had shaken the nation. It was regarding an abduction, rape, and murder of an 8-year-old girl Asifa Bano, in Rasana village near Kathua in Jammu and Kashmir. The young girl was kidnapped and allegedly raped in captivity in a small village temple in the district after being kept sedated for four days before she was bludgeoned to death. Sanji Ram, the caretaker of the temple, Special Police Officer Deepak Khajuria and Parvesh Kumar, a civilian, were convicted under Ranbir Penal Code sections pertaining to criminal conspiracy, murder, gangrape and destruction of evidence. Two police officials and a special police officer were convicted for destruction of evidence.
The BJP had to sack two of its state ministers, Chowdhury Lal Singh and Chander Prakash Ganga, for participating in a rally in support of the accused.
Also Read: Kathua Rape Verdict: 3 of main accused awarded life imprisonment, 3 cops involved given 5 years jail