Kathua Rape Case: Final verdict to the accused to be delivered today
6 of 7 have been convicted and shall be read their final verdict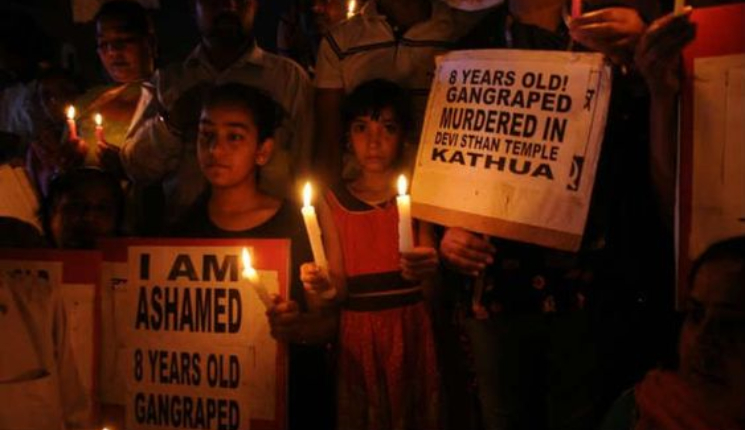 The year of 2018 wasn't the one with an ideal start. The month of January saw the gangrape of an 8-year-old named in the place called Kathua in Jammu and Kashmir. The long-awaited verdict has been finally passed.
Out of the 7 accused, 6 have been given a minimum sentence of life imprisonment and a maximum of a  Death penalty. Out of all those convicted, former government officer Sanji Ram was also convicted as he is believed to be a mastermind. In 7th accused has been let off as he is a juvenile. District and Sessions Judge Tejwinder Singh has said that the verdict will be delivered today after the in-camera session which was held on 3rd June. Several security measures have been put up for the case due to its high profile nature.
Even Mehbooba Mufti, as well as Omar Abdullah, have tweeted regarding the great move by the court to offer justice to the rape victim and her family.
Welcome the judgement. High time we stop playing politics over a heinous crime where an 8 year old child was drugged, raped repeatedly & then bludgeoned to death. Hope loopholes in our judicial system are not exploited & culprits get exemplary punishment https://t.co/jBuRUdGa5h

— Mehbooba Mufti (@MehboobaMufti) June 10, 2019
Amen to that. The guilty deserve the most severe punishment possible under law. And to those politicians who defended the accused, vilified the victim & threatened the legal system no words of condemnation are enough. #KathuaRapeCase https://t.co/gL2FfRL3rJ

— Omar Abdullah (@OmarAbdullah) June 10, 2019
Asifa was an 8-year-old and she belonged to a nomadic community. She was kidnapped, starved and raped repeatedly in a temple in which she was held captive. This was followed by battering the little on to death. The basic explanation of this brutal act given by the accused is to set a sense of fear amongst the nomadic community so that they don't come near Kathua again.
The mutilated body of the girl was found a week later on January 17th. The case was then handed over to the Crime Branch following which a head-officer and constable were arrested for destroying evidence. Sanji Ram, a retired revenue officer surrendered to committing the crime on 20th March. Apart from him, his son Vishal, a nephew whose age is being disputed, his friend Anand Dutta and two special police officers identified as Deepak Khajuria and Surender Verma have been accused, the police officials involved for the destruction of evidence are Head Constable Tilak Raj and Sub-Inspector Anand Dutta.
Also Read: Kathua Rape Case: Pathankot Court Declares Alleged Juvenile As Adult