Katrina Kaif on Dharmendra Sahab: He was the best looking guy…The best looking
The actress was telling us some bits of her life in her interview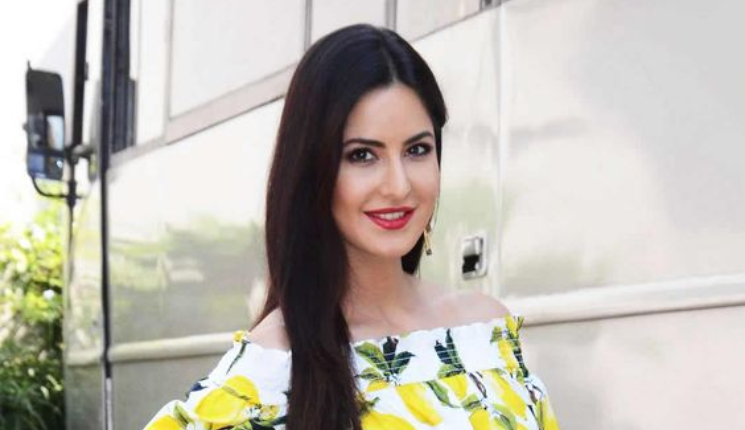 With the 'Bharat' promotions in full swing, the lead actors of the film are very busy promoting the film. Nonetheless, they are finding bits of time to give us some interviews about their film, their career and some itsy-bitsy chunks from their daily life.
Yesterday, Katrina Kaif swung by for a short interview and she had so much to say. The bubbly actress loves talking and gave us several insights to her filmy career. Katrina Kaif was as cool as the vibes which her floral summer dress was giving out. With subtle makeup and a big smile on her face, she certainly was the star.
The actress was asked about her feelings as the fastest growing actress on Instagram to which she replied that she is also one of the last ones to join the platform too. She says, "I am happy…I think it's been a nice decision for me. I was really tensed about it and I was really against it." She says that being a Cancerian, they are often reserved but the contradiction comes in as she is an actor. She adds "For me, the deciding factor for joining social media was that there was a phase. Everything that I was reading about myself, I was like…This is not the correct representation of me. And I used to feel very helpless." That when she realized this platform was important to express to the world who she really is.
Katrina Kaif has had a journey with the Bharat director Ali Abbas Zafar right from the film 'New York' and has had an interesting relationship with him. She says "We actually started off on a very bad note." She adds that "He comes across as a very stern person but has a very good heart, a very good soul. And then we became friends…"
When we quizzed the actress about sustenance in the industry, she said that there always has to be some sort of change as the audience wants to see something new. One has to find ways to stay connected to the audience.
We know that Katrina Kaif, who has achieved the feat of working with all the '3 Khans of Bollywood', is playing a character from the 70s in the film 'Bharat'. We asked her if she really was from that era, with which actor would she like to share screen space with. The actress was spontaneous and said "What do you think about Dharmendra Sahab? He was the best looking guy…The best looking."
The film Bharat is set to hit the silver screens on the 5th of June. The film is directed by Ali Abbas Zafar. It stars Salman Khan and Katrina Kaif in the lead.
Also Read: Disha Patani: I Cannot Eat Everything And Look Good