Katrina Kaif's 'tutorial' on washing dishes has an epic response from Arjun Kapoor
Arjun Kapoor has the best reaction to Katrina Kaif's washing dishes at home tutorial during coronavirus lockdown.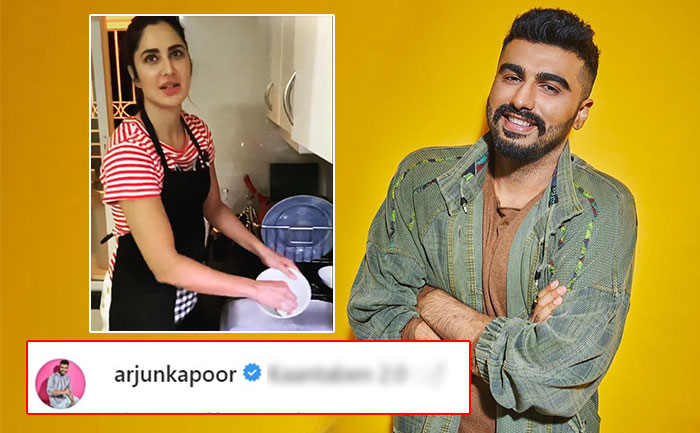 The country is preparing for lockdown to curb the spread of Coronavirus Pandemic. Not only common man but Bollywood stars too are sharing updates about how they spend their self-isolation time. Some are busy cleaning their wardrobes, some are learning to play musical instruments. Some are catching up with their family members. Katrina Kaif is busy with household chores and has shared a tutorial on how to wash the dishes at home, without wasting water.
Katrina Kaif took to Instagram and shared a small video that she has captioned as, "Since the house helps are also practicing self-isolation, Izzy (Isabelle Kaif) and I decided to take turns to do the washing up. I thought I would do a little professional tutorial,"
In the video she is describing the perfect technique to wash dishes, "First, I was deciding… should I lather each bowl, rinse it and put it in the rack? Then I decided that there was a better way to do it. Put all the dishes inside the sink, and then turn off the water so that you don't waste it. Lather all of them and put them back here and then rinse them all,"
The video garnered much love from fans. Many celebrities too have commented on the actress's video but Arjun Kapoor's response was hilarious. He wrote, "You are invited to my house. Kaantaben 2.0."
Check it here: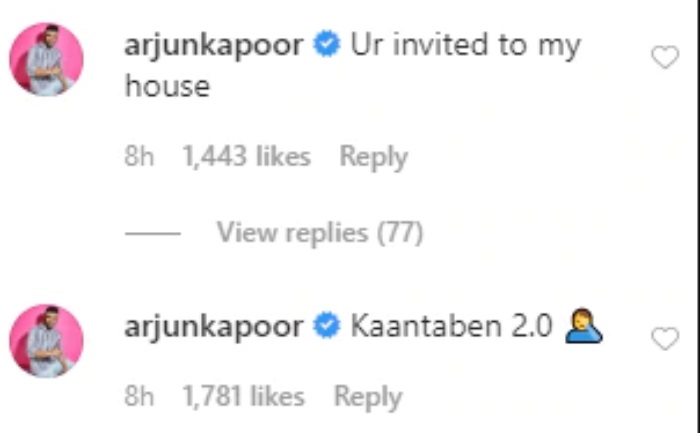 This is not the first video shared by Katrina Kaif. She has been doing so ever since she has been in self-isolation. In one of the videos, she was seen playing the guitar and humming a tune.
Katrina also shared a screenshot of her video call with actors Varun Dhawan and Arjun Kapoor, who had founded an "I Hate Katrina Kaif" club together.
On the work front, Katrina Kaif will next be seen in Rohit Shetty's cop drama 'Sooryavanshi'. The movie features Akshay Kumar in the titular role. The release of 'Sooryavanshi' has been indefinitely postponed due to the coronavirus outbreak.
Also Read: Ekta Kapoor on casting Priyanka Chopra and Katrina Kaif in her film 'Naagin'