KBC Season 11 New Promo: Amitabh Bachchan Urges Audience To Chase Their Dream
Kaun Banega Crorepati 11 Promo: Amitabh Bachchan tells an inspiring story of a Tailor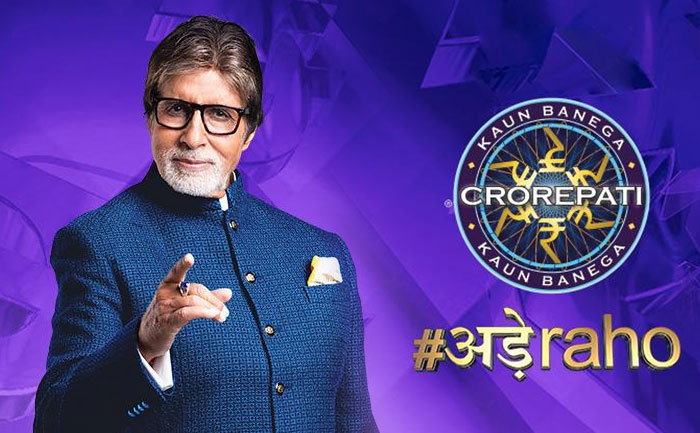 The second promo of Kaun Banega Crorepati (KBC) season 11 was recently released and it's very inspiring for the youth. The upcoming season of Amitabh Bachchan's game show is all set to air in August and its revolving around the theme of chasing your dreams no matter what comes in between you and your goal. The theme of the KBC 11 is 'Vishwas hai toh uss par khade raho, ade raho', the new promo highlights this by showcasing an inspiring tale of a tailor who wants to be successful and make his life big.
The latest trailer of Amitabh Bachchan's show is all about a tailor's son who aspired to study abroad but ends up getting mocked by people around him. Ignoring all the insults he strives hard until he gets a letter from California University. After that, he comes on the show with Big B and advice everybody not to give up until you achieve what you aspire.
Kaun Banega Crorepati is one of the most loved quiz shows air on Sony Entertainment Television, which is hosted by the megastar himself, Amitabh Bachchan. The season 11 of Kaun Banega Crorepati has managed to get its audience stuck on to the show and with every year this show manages to draw high TRP's. Sony Entertainment Television took to their social media today to unveil the theme for Kaun Banega Crorepati's campaign for this season and is quite inspiring.
Amitabh Bachchan has been hosting this for nine seasons and on his blog, he wrote, "It's 2019 and it all began in 2000. 19 years and a gap of about two years when it did not happen for me. But 17 years is a lifetime and a lifetime that was given a lifeline by you."
Also read: Kaun Banega Crorepati 11 Teaser: Amitabh Encourages People To Stick To Their Faith