Kerala CM hits out at BJP, RSS for protest in Sabarimala temple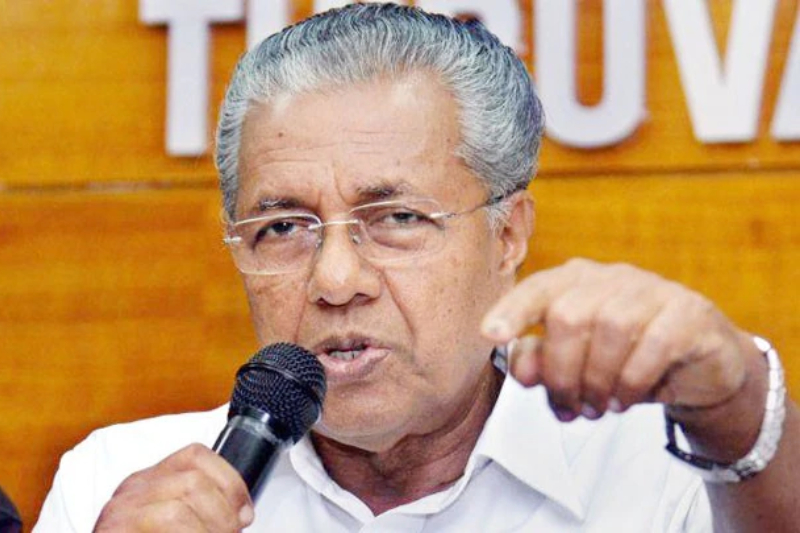 Kerala Chief Minister Pinarayi Vijayan on Tuesday attacked Bharatiya Janata Party (BJP) and Rashtriya Swayamsevak Sangh (RSS) for staging protests at Sabarimala temple and opposing women of all age to enter the Hindu shrine.
Pinarayi Vijayan called this violent agitation a planned and deliberate attempt to create an atmosphere of fear in the state. "The incidents of preventing women in the 10-50 age group from offering worship at the temple and attacking media personnel, who had come to cover the historic event, was part of a conspiracy led by the RSS," Kerala CM added.
Kerala CM said, "The Kerala government is bound to implement the Supreme Court verdict allowing women of all ages to offer prayers at the Sabarimala temple". He said that no attempt to convert the scared temple into war zone would be allowed in the state.
The Sabarimala has been witnessing intense drama and violent moments for six days since it was opened for monthly Puja on October 17. The temple was closed on October 22 for a month.
Speaking to reporters, Vijayan said that faith of believers would be respected. He also charged that a 'heinous attempt' was made by the Sangh Parivar to communalise the state police, apparently referring to the cyber attack faced by IGPs Manoj Abraham and S Sreejith, who had been deputed to the temple to maintain law and order.
Criticising Sabarimala Tantri, Kandararu Rajeevaru had said he would close the temple and go if women were allowed inside the shrine and the agitation by assistants of priests who had protested near the holy 18 steps. Vijayan said what the chief priest did was against the Supreme Court verdict. 'He can't make such threats,' the Chief Minister said.
Also read: Sabarimala Temple to close today for a month