CBI raids CBI: Rakesh Asthana seeks bail, Alok Verma requests for his suspension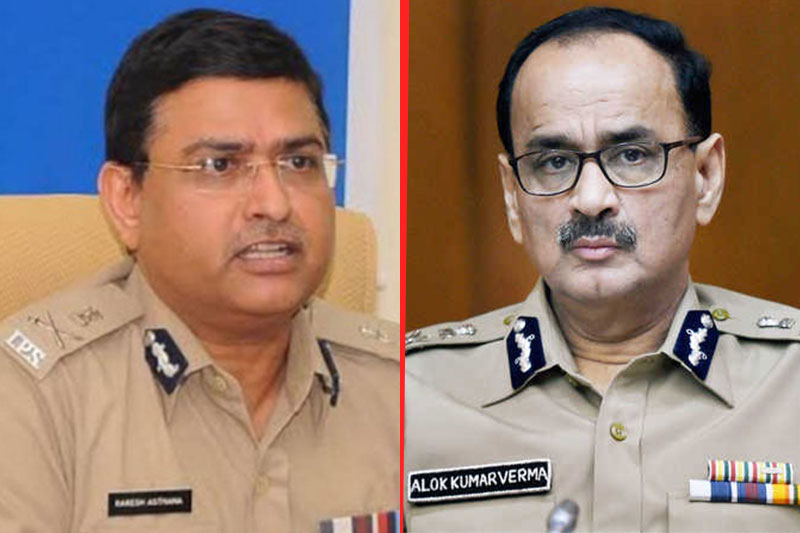 Facing the biggest credibility crisis since its inception in 1942, India's prime probing agency Central Bureau of Investigation (CBI) officials are exploring options to come clean. On one side, Special Director of CBI Rakesh Asthana is seeking a relief from the court and on the other side, Director Alok Verma met Prime Minister Narendra Modi with a request to suspend him.
In addition, CBI Dy SP Devendra Kumar — who was produced before Delhi's Patiala House Court on Tuesday — is also seeking bail. But, the probing agency demanded a 10-day remand from the bench. Presenting the case, the CBI told the court that "incriminating documents and evidence were found after raiding his office and residence." The CBI had raided its own headquarters in the national capital on Monday.
Accused for his alleged involvement in the bribery-cum-money laundering case, Asthana has moved a petition to the Delhi High Court with a request to quash the FIR against him. Along with this, he has also mentioned that no coercive steps be taken against him.
However, CBI chief Alok Verma is of the opinion that Asthana should be suspended from the central probing agency and for this, he met National Security Advisor Ajit Doval and PM Modi with his request. Though, it is speculated that PM summoned both the senior officials of CBI, only Verma attended the call.
The case, which has become a prestige issue for the CBI, involves four main characters — Special Director of CBI Rakesh Asthana, CBI Director Alok Verma, Dy SP Devendra Kumar and Hyderabad-based businessman Satish Sana. Sana in his statement claimed to have paid Rs 5 crore as bribe to Asthana in order to get out of the money laundering case over a period of 10 months from December last year. Though Asthana's deputy Devendra Kumar — who was investigating the money laundering case of meat exporter Moin Qureshi — have given a statement which says that he had recorded the statement of Sana in Delhi on September 26, CBI claims that Sana was in Hyderabad during that time.
Probing the case further, CBI in its claim has alleged Kumar of fabricating the statement as an afterthought. The probing agency thinks that this was done in order to corroborate the baseless allegations made by the Asthana against Alok Verma. Now, as R&AW has also come into picture, new turns are surely on cards.
The CBI, however, has stated that it is looking at the details of evidences and probing into the matter accordingly.
ALSO READ: CBI raids CBI: Rakesh Asthana in deep trouble; PM Modi summons top cops