Kerala Floods: 68 dead, 1.45 lakh displaced, state to airlift food supplies
Heavy rain over Kerala left 68 dead and many displaced in the trail of destruction by nature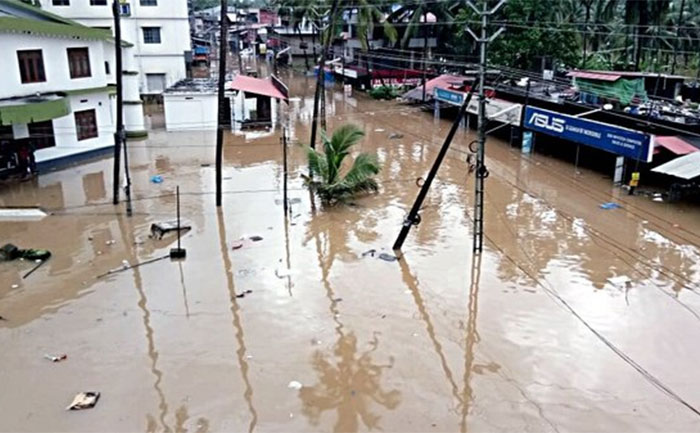 After wrecking havoc in Gujarat, Maharashtra and most of the Northern states, heavy rains have triggered floods in Kerala and Karnataka too. A red alert has been issued in Wayanad, Kannur and Kasargode districts. This is the second time in two years that floods have raged across God's Own Country killing 68 and displacing many.
The sluice gates of Banasura Sagar dam in Wayanad which were opened Saturday afternoon to release excess water are still open. Authorities deployed the army in Kavalapara area of Malappuram where dozens are feared trapped after massive landslides swept through the area on Friday.
പ്രകൃതിയുടെ സംഹാര താണ്ഡവം !!

Shocking visuals of the deadly #Landslide in #Wayanad during #KeralaFloods2019 #KeralaFloods #keralarains #KeralaFloods

Credits to the videographer:pic.twitter.com/oq1QavNqXb

— ????????… (@duryodan_) August 10, 2019
Chief Minister Pinarayi Vijayan revealed that over 2.25 lakh people are in 1550 relief camps. He also stressed on the need for concerted relief and rescue operations.
The army, air force and the NDRF had launched massive relief and rescue operation in Kerala after incessant heavy rain had deluged the state. Congress leader Rahul Gandhi, has also reached Kerala to view the situation in his constituency Wayanad.
In neighbouring Karnataka, where 31 people have died so far in rain and flood, a red alert continues in the coastal districts of Dakshina Kannada, Udupi and Uttara Kannada, and Malnad region districts of Shivamogga, Chickamagaluru and Kodagu, and Hassan. The alert will continue till Monday morning. Union home minister Amit Shah is scheduled to undertake an aerial survey of the flood-affected areas of Belagavi district.
Also Read: Bihar Floods: 4 dead,18 lakh affected, six districts under water