Rahul Gandhi pleads not guilty in Defamation Case
RSS Defamation Case: Rahul Gandhi pleads not guilty released by court on surety of Rs. 15,000.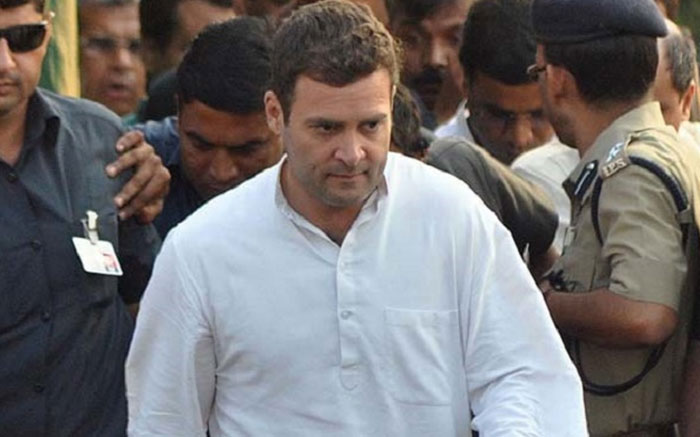 Rahul Gandhi has pleaded not guilty before a Mumbai court regarding a defamation case filed by a RSS worker. The case was over his comments allegedly linking journalist Gauri Lankesh's killing with "BJP-RSS ideology". Rahul was granted bail by a Mumbai Court on a surety of Rs. 15,000. Gauri Lankesh was shot dead outside her house in Bengaluru in September 2017.
Speaking to reporters after the hearing the Congress Leader said, "I am being attacked and I am enjoying the fight. It is a battle of ideology. I stand with the poor, the farmers. The attacks are on. Mazaa aa raha hai (I am enjoying the fight). The fight will continue. I will fight 10 times harder than in the last five years."
The Congress leader was summoned by a metropolitan magistrate's court in February on a complaint filed by Dhrutiman Joshi, a lawyer and worker of the RSS or Rashtriya Swayamsevak Sangh, the ideological mentor of the ruling BJP.
The RSS activist has alleges in his 2017 lawsuit that within 24 hours of her death, Rahul Gandhi told reporters that "anybody who speaks against the ideology of the BJP, against the ideology of the RSS, is pressured, beaten, attacked, and even killed."
The complaint had also accussed Sitaram Yechury and Congress chief Sonia Gandhi, the CPM and its general secretary Sitaram Yechury.
But the court had dismissed the complaint against Sonia Gandhi citing reasons that the party is cannot be held liable for comments made by individuals.
Rahul Gandhi is facing another defamation case at Bhiwandi. He also plans to attend defamation case hearings in Patna on July 6, Surat on July 9 and Ahmedabad on July 12.
Also Read: Congress Worker Attempts Suicide Outside Party HQ, Asks Rahul Gandhi To Lead Party