KGF Chapter 2: When Ramya accused Yash of destroying her acting career
Yash and Ramya had worked together in Lucky, released in 2012.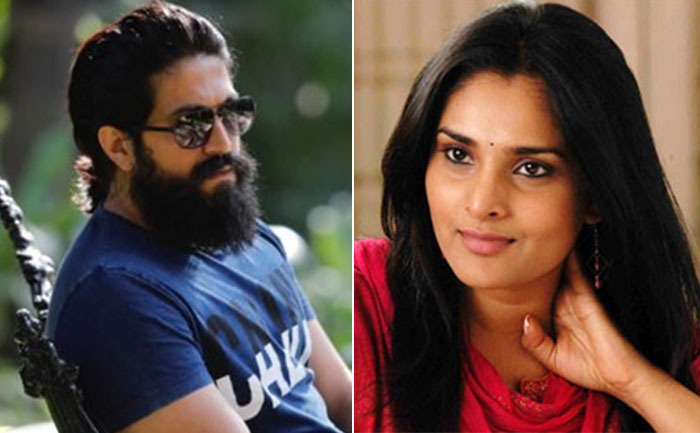 With KGF Chapter 1, Yash has become one of the most popular actors not only in Sandalwood but also in the Indian film industry. Ever since the first chapter of KGF released in 2018, millions of people have been waiting with bated breath to watch KGF Chapter 2.
The reason behind the huge anticipation about KGF 2 is Rockey Bhai aka Yash. But do you know that Yash had once cursed by the Golden Girl Ramya for allegedly destroying her acting career? Ramya and Yash worked together in 2012 movie Lucky.
Also Read | KGF Chapter 2: Raveena Tandon Calls KGF Star Yash A Fantastic Person
During the shooting of the film, the duo did not get along with each other and the reason behind that was their attitude. They even confirmed their enmity at an even where they took a dig at each other.
At the same event, Ramya appreciated Yash's efforts but she also added that he had the same attitude as Kiccha Sudeep. She went on and said that similar to Sudeep, Yash also gets involved with every shot.
Miffed with Ramya's comment, Yash had said that he was not a born actor like her. He also said that despite being on the mobile phone for a long time, when the shot was ready, Ramya used to give a perfect shot without rehearsals.
Post the release of their film Lucky, things got worse between the two. Taking to the microblogging site, Ramya had accused Yash of destroying her acting career. Later, she deleted those tweets but the media houses had taken up the issue. 
Also Read | KGF Chapter 2 Actress Raveena Tandon Opens Up About Making Her Digital Debut
According to her accusations, Yash had warned a channel not to telecast her solo interviews. She said that he allegedly threatened a channel by saying that he would never speak to them again if they telecast her solo interview. 
In one of the tweets, Ramya had cursed Yash by stating that he would never be successful with so much of ego. Proving Ramya's statement wrong, with KGF: Chapter 1, Yash has become one of the most popular Indian actors.
On the work front, we will be seeing the actor in the second instalment of KGF, which is all set to release on 23rd October 2020.
Meanwhile, Yash plays the role of the protagonist, Bollywood star Sanjay Dutt will be seen as the antagonist. KGF: Chapter 2 will have Srinidhi Shetty playing the female lead, while Raveena Tandon is rumoured to be playing late Indian Prime Minister Indira Gandhi.