Kingdom Hearts 3 Update To Arrive Today April 23, It Has New Difficulty Mode
Kingdom Hearts 3 Critical Mode Update Will Arrive Today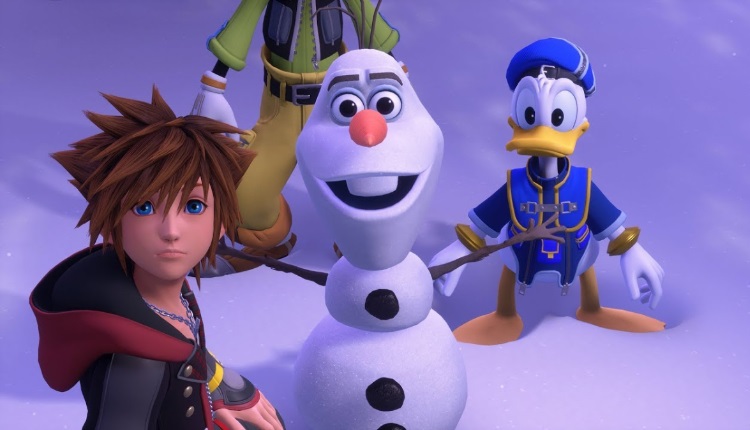 Kingdom Heart III, which is an action-role video game published and developed by Square Enix for the PlayStation 4 and Xbox One. The new update of Kingdom Heart 3 is just about to come today on April 23 and it will add a new difficulty mode, known as Critical Mode, to the Disney and Pixar-themed role-playing game.
Informing fans of Kingdom Heart 3, the official Twitter handle of the game wrote: "Greetings, it's been a while since I last posted. Spring is here, and I hope everyone is doing well. #KingdomHearts III's long-awaited Critical Mode is available as a free update tomorrow (PT). We've changed things up from the previous games, so I hope you enjoy – Nomura."
If it is the same as previous one titles, Critical Mode is a new, more challenging difficulty level, above Proud Mode. As IGN reminds us, Critical Modes in earlier Kingdom Hearts titles added several things such as more damage taken and dealt by enemies, and other things. However, it still remains to be seen how Kingdom Heart III is going to be different from its earlier one.
It should be noted that Critical Mode is free for almost all the players and there is official time has been announced what morning PT time the Kingdom Heart 3 update will arrive.  Talking about the game, it is the twelfth Installment in the Kingdom Heart series and was launched back in January for PS4 and Xbox One. The game quickly shipped more than five million copies, making it the fastest selling game in the series.
Kingdom Hearts III was released worldwide in January 2019 and was met with generally favourable reviews from critics. It has been sold more than five million copies within its first week of release.