Nora Fatehi opens up about her break up with Angad Bedi
Bollywood diva Nora Fatehi Talks About about her break up with Angad Bedi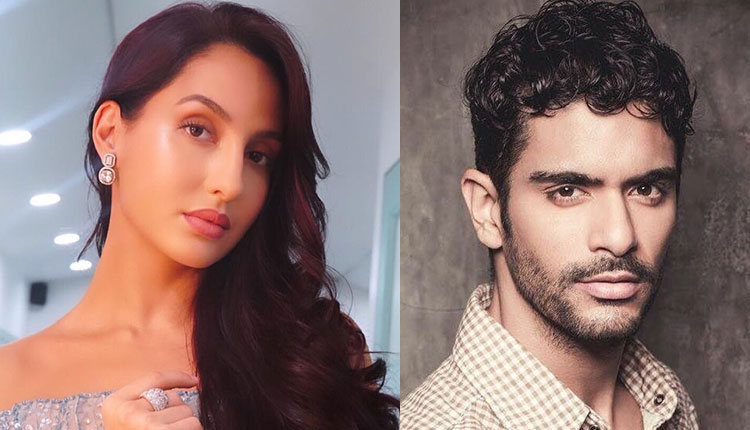 Sonam Kapoor's wedding was one of the most talked about events last year. But what actually got the people talking was the sudden wedding of Neha Dhupia with her best friend Angad Bedi. The pictures of the couple getting married went viral.
What is surprising is that Angad Bedi was seen with his former girlfriend Nora Fatehi before the wedding. Their breakup was pretty mysterious until now. Nora Fatehi has decided to reveal about their break up.
The differences started growing between Angad and Nora when the former's fondness towards Neha Dhupia started growing. Previously there had been news regarding Nora giving cold gestures to Neha Dhupia at an event last year. When Nora was asked about it, she tried throwing off the question by saying "Who is Angad? I don't even know who Angad Bedi is." The duo broke up in early 2018.
Nora Fatehi had spoken to a leading daily and said, "I really don't care about his closeness towards Neha and it doesn't bother me as I have got better things to worry about." She adds, "All girls at least go through it once in their life! For me, it was a little bit difficult because it was an unexpected experience and I was broken by it. I lost my pace for 2 months! However, I must say that experience really just transformed me. In between, I had lost hope for a while in terms of perusing my career but when that breakup happened I got that fire again and I was like let's go!"
But now that she has broken up, she has no regrets about it. She seems to be really happy. She says, "I am passionate again, I want to work, I want to make my mark, I want to prove everybody wrong and I can't regret that break up because if it wasn't for that breakup, my fire wouldn't have come back and I needed that fire to kind of just explore myself."
The actress is gearing up for her next release 'Batla House' with John Abraham in the lead.
Also Read: Nora Fatehi's Scintillating Dance Moves On 'Baby Marwake Maanegi' Is Unmissable