Kobe Bryant and daughter Gianna killed in helicopter crash
Kobe Bryant, 41, dies in helicopter crash in Calabasas, California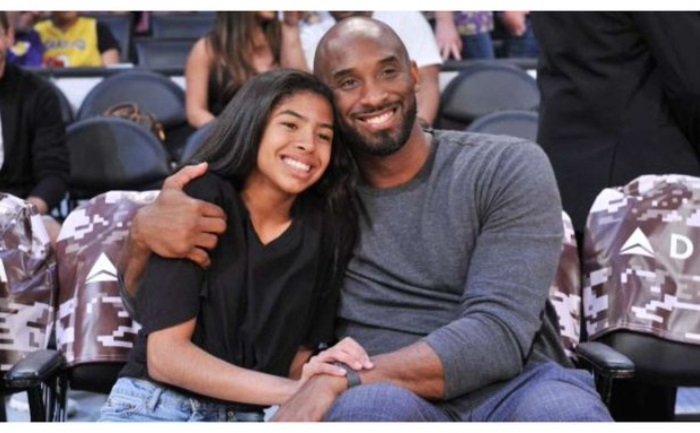 NBA Basketball icon Kobe Bryant, 41, and his daughter Gianna, 13 were among the nine killed in a helicopter crash in California. TMZ reported the Bryant was in his private helicopter with three others when the helicopter crashed and burst into flames.
The helicopter, a Sikorsky S-76B built-in 1991, departed John Wayne Airport at 9:06 a.m. Sunday, according to publicly available flight records. The chopper passed over Boyle Heights, near Dodger Stadium, and circled over Glendale during the flight.
The helicopter crashed on a hillside in Calabasas, California. There was extremely low visibility at the time of the crash and conditions were foggy and cloudy with drizzle, according to CNN Meteorologist Michael Guy.
Los Angeles County Sheriff Alex Villanueva said nine people were on the copter — a pilot and eight passengers. He added that the helicopter crash caused a brush fire.
Tonight, Cleveland honors the life and legacy of Kobe. #KobeBryant pic.twitter.com/yeQgp0mwhm

— Mike Brookbank (@brookbanktv) January 27, 2020
As per Lady Maverick team director Evelyn Morales, Bryant and his daughter Gianna Maria Onore Bryant had been expected at the Mamba Sports Academy in Thousand Oaks for a basketball game scheduled for Sunday. Gianna was expected to play in the game and Bryant was expected to coach, according to Lady Mavericks' team director Evelyn Morales.
Rest well Kobe and Gigi#KobeBryant
? pic.twitter.com/cekRwxHGnK

— mylah (@mylah_1127) January 27, 2020
Tony Altobelli told CNN that his brother, Orange Coast College baseball coach John Altobelli, 56, his daughter Alyssa and wife Keri were also killed in the crash. Altobelli was a former assistant baseball coach at the University of Houston. Alyssa and Gianna were teammates.
Also Read: NBA player Nick Young engaged to Keonna Green years after Iggy Azalea Scandal