Koffee With Karan Time Machine: KJo and his squad will make you nostalgic
Travel back in time Koffee with Karan's Time Machine only on Star World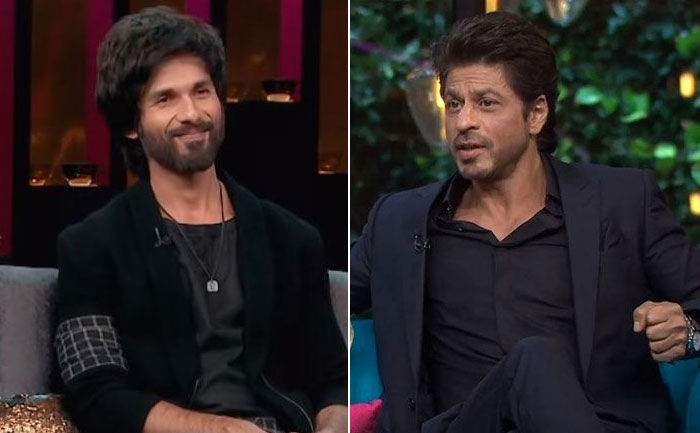 Multitalented and multifaceted celebrity Karan Johar is known for his knack of making others spill beans. The head honcho of Dharma Production won hearts with his chat show Koffee With Karan. The show that showcased lovers, siblings, besties and many others reuniting and spilling beans about each other.
Now Star World is all set to have you take a walk down memory lane from 2nd September, every Monday to Friday at 7 PM with 'Koffee with Karan – The Time Machine'. Yes, we will be revisiting all the epic moments of the show. For fifteen years, Koffee with Karan has given actors and actresses a platform to bare their souls.
We shall have a look at Shahrukh Khan's effortless charm getting better over every season. The Desi Girl Priyanka Chopra's transformation from a Bollywood star to a global icon. Witness Deepika Padukone emerging as a Diva and Shahid Kapoor's journey to becoming Kabir Singh!
Check out the trailer of Koffee with Karan Time Machine here:
Here is a trailer that revisits Shah Rukh Khan's best moments on the show:
The second episode of Koffee With Karan Time Machine features all things Shahid: Check out the video here:
Koffee With Karan Time Machine, featuring Shahid Kapoor, will premiere this Monday, September 8, 2019, on Star World.
Here is the exciting programming slot week-on-week below so that you do not miss them:
Starting September 2019
Celebrities and Themes
* 2nd- 6th Sept
Shah Rukh Khan Week
9th – 13th Sept
Shahid Kapoor Week
16th – 20th Sept
Priyanka Chopra Week
23rd – 27th Sept
Deepveer: Deepika Padukone and Ranvir Singh Week
30th Sept – 4th Oct
Ralia: Ranbir Kapoor and Alia Bhatt Week
7th – 11th Oct
Bachchan Family Week
14th – 18th Oct
Saif Ali Khan Week
21st – 25th Oct
Couples of B-Town! Week
28th October – 8th Nov
Week of Sibling Love
11th – 15th Nov
Bromance Week
18th – 22nd Nov
Girl Power Week
Koffee with Karan – Time Machine starts 2nd September every weekday at 7 PM!
Also Read: Karan Johar has an epic response to a troll questioning his sexuality