Kolkata: High Court gives state government December 14 deadline to decide on BJP's Rath Yatra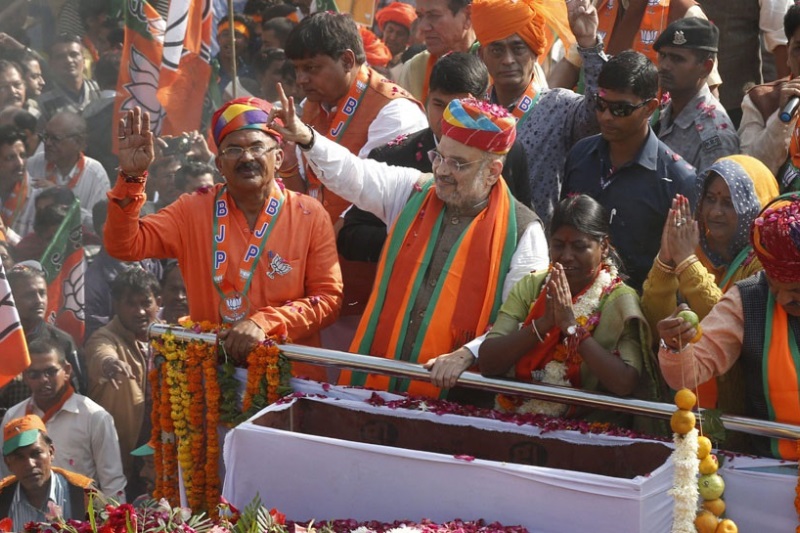 The Calcutta High Court on Friday reprimanded the West Bengal government for not responding to the letters of the Bharatiya Janata Party (BJP) seeking permission to hold its election rally in the state.
According to a report by news agency PTI, the Court has directed the government to take a decision on the Rath Yatras by December 14.
The report also reported that a division bench of Justices Biswanath Somadder and A Mukherjee called the government's silence on the matter as "astonishing and astounding".
A single bench had earlier refused to grant permission for party's Rath Yatra. But the court today directed the state government to hold a meeting and conclude the matter by next Wednesday.
Also read: Mamata Banerjee is scared of us: Amit Shah on rath yatra
The chief secretary and home secretary and the director general of police will hold a meeting with three representatives of the BJP by December 12 and take a decision on the matter by December 14, the court said, as reported by the agency.
The saffron party is seeking permission to hold three Rath Yatras across the state before the 2019 Lok Sabha polls. The first was slated to be held in Coochbehar followed by two more. The next one was earlier set to be held from Kakdwip in South 24 Parganas on December 9, while the third on December 14 from Tarapith temple in Birbhum district.
Also read: Mamata Banerjee-led West Bengal govt denies permission to Amit Shah's 'rath yatra'
But the single bench of Justice Tapabrata Chakraborty had on Thursday informed that it cannot give permission for the BJP rath yatra in Coochbehar, which was scheduled to be held today and was supposed to be flagged off by party president Amit Shah. The state government had also refused to clear the event on grounds that it might lead to communal tension in the state.
The division bench, however, ruled that a single bench could not be authorized to pass a decision on the petition and hence modified its ad interim order of Thursday
It also criticised the government for delaying or purposefully not responding to BJP's letters for the event.
Also read: 'Those who oppose rath yatra will get crushed': Bengal BJP Leader Locket Chatterjee