Not Delhi, but Kolkata is now the most polluted city in India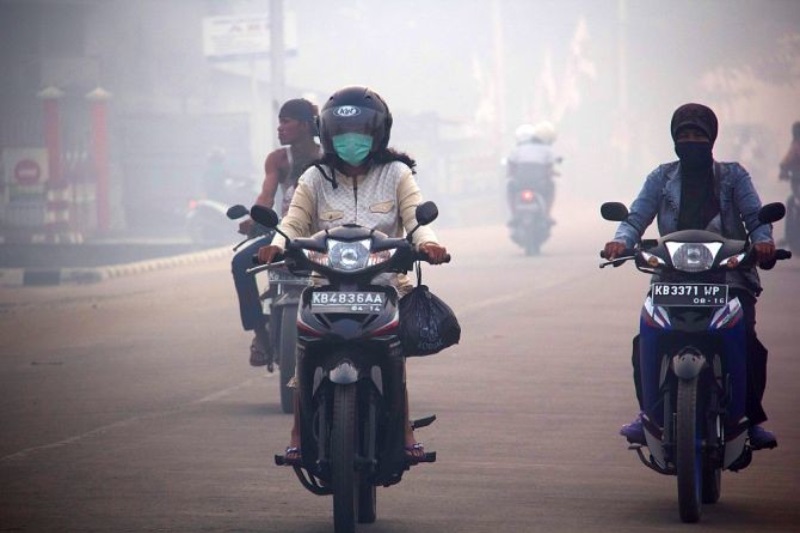 Whenever it comes to pollution and Indian cities, the capital city of Delhi comes to mind. But recent studies have shown that it not Delhi but Kolkata, the 'City of Joy' that now holds the tag of being the most polluted place in the country.
Despite the dip in the air quality in the national capital after the festivities of Diwali, it turns out that Kolkata is the polluted metropolitan city in India according to reports from the Indian Express.
The daily states that the air quality in Kolkata has now dropped to the "very poor" category.
The overall PM 2.5 count on November 16 at the Rabindra Bharati University in Kolkata was 381 which is way higher than the Air Quality Index (AQI) in Delhi's Ashok Vihar, which is 292.25. The average AQI was recorded at the Victoria Memorial at 310.75.
The following day, the AQI at The RBU was 359.75 which was much more than what Delhi's Ashok Vihar had at 292.25. The AQI at the Victoria Memorial on the same day was 288.
On November 17, the average AQI at the RBU stood at 330.25 as compared to Ashok Vihar's 293. Victoria Memorial had an AQI of 242 that day.
Also Read: Delhi: Start-up's 40 ft purifier aims to clean city air
A slight improvement was noted in the AQI of Kolkata on November 18 wherein the numbers at the RBU and the Victoria Memorial read 355 and 246 respectively.
The AQI, measured in numbers is the reading of the quality of air at a particular place. A reading between 0 and 50 falls under the 'good' category. A number between 51 and 100 is 'satisfactory', one between 101 and 200 is 'moderate', 201 and 300 is 'poor'.
Any figure between 301 and 400 is 'very poor' while something between 401 and 500 is considered to be 'severe'.