Kolkata shopping mall forced to apologise after asking woman to breastfeed in toilet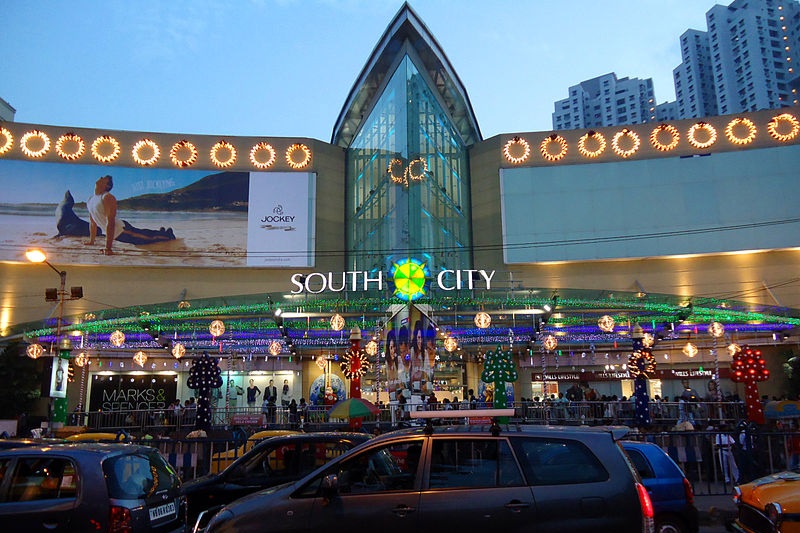 A Kolkata mall was forced to issue an unconditional apology to a customer after its social media team rebuked the woman for breastfeeding her child on the floor. The woman then had given the mall a poor review for its lack of a place to breastfeed babies following which the team retaliated the review and asked the woman to do her 'home chores at home' leading to a huge online.
Abhilasha DasAdhikari, a new mother, who had gone for shopping at the South City Mall taking her seven-month-old baby along couldn't find a place to feed her baby and eventually was forced to breastfeed the child in a toilet.
The incident occurred on Sunday following which Abhilasha gave the mall a poor review on its Facebook page. But the social media team of the mall did not seem to like the review and immediately responded to it with a cocky reply.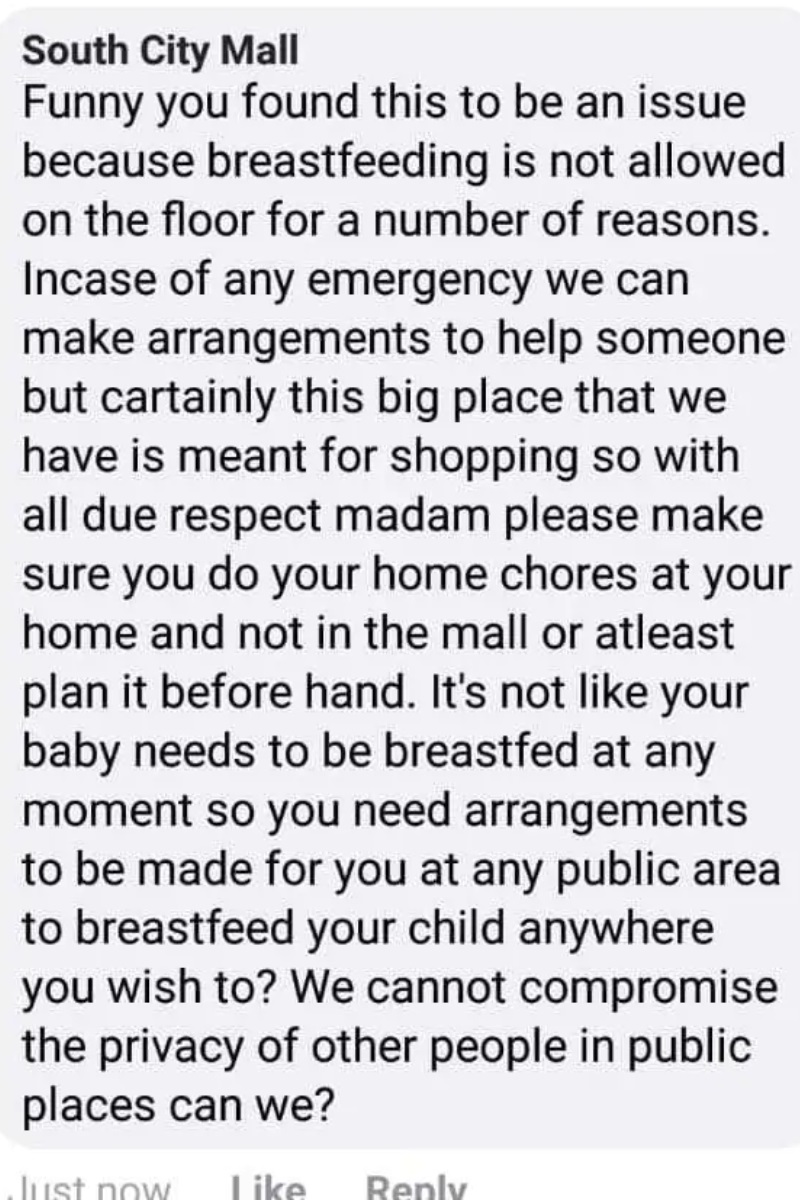 "Funny you found this to be an issue because breastfeeding is not allowed on the floor for a number of reasons," the social media team of the mall was quoted as writing in a post on Facebook by NDTV. "With all due respect madam, please make sure you do your home chores at home and not in the mall."
"It's not like your baby needs to be breastfed at any moment… We cannot compromise the privacy of other people in public places can we," added the post from the mall.
Also Read: PMLA court dismisses Vijay Mallya's plea on removal of fugitive offender tag
Such a response from the South City Mall led to uproar online with many criticising the mall for not providing its customers with basic requirements.
"Breastfeeding is the RIGHT of a child and a mother, and it is our duty to protect this right! If we cannot provide for a mother to breastfeed her baby whenever and wherever she wants, we have failed as a society!" a user commented on the post of the mall.
Later the mall was forced to issue an apology with Manmohan Bagree, vice-president of South City projects saying, "We clarify that South City tries to take care of the smallest requirement a Patron would need at Mall at any time. It is our agent who without knowing the facts made such a comment in response to the feedback of our Patron and we have taken the duly required action."
But Ms DasAdhikari later told The Telegraph that she was informed by the Mall's staff that the mall had no baby-care room for breastfeeding. She was then asked to breastfeed in the washroom but Ms DasAdhikari could not use it because the toilet was not clean.
After having to cope up with several up and down the stairs and searching for an empty place, DasAdhikary was eventually helped by a store clerk, who allowed her to use their trial room to breastfeed her baby.