Kumaraswamy to meet Rahul and Sonia in Delhi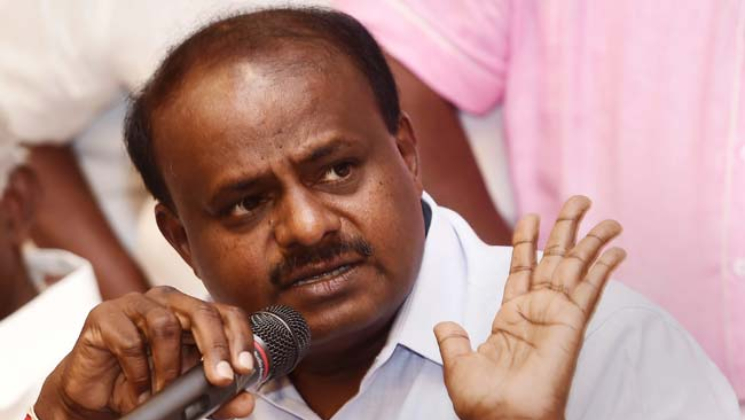 After BJP's Yeddyurappa resigned from his post of Chief Minister before the trust vote, Opposition Leader of JD(S) Kumaraswamy stepped in to fill the role of the same.
Congress has offered unconditional support to JD(S) to put BJP out of power in Karnataka.
Congress and JD(S) quickly got down to their business of power sharing after the MLA's were holed up at Hilton Hotel on the road to Bengaluru airport. The end result is yet to come. It will only be revealed after Kumaraswamy meets Rahul and Sonia, but one can still expect that Congress will land 20 berths in the 33-member state Cabinet.
According to reports, In the interest of keeping this alliance on the stable, Congress will not make any demands from the JD(S).
Reports also suggest that Congress is keen on giving the deputy CM post to Dalits and their first choice is Parmeshwara.
Kumaraswamy brushes off the reports of the power-sharing formula of 30months each as "bogus". He stood to his ground and said no discussion has taken place in the regards of allocation of berths.
When asked if he will stay put in his 5-year term, he said, "Congress has promised full support to provide a stable government."