Preity Zinta apologises for Kings XI Punjab's loss in IPL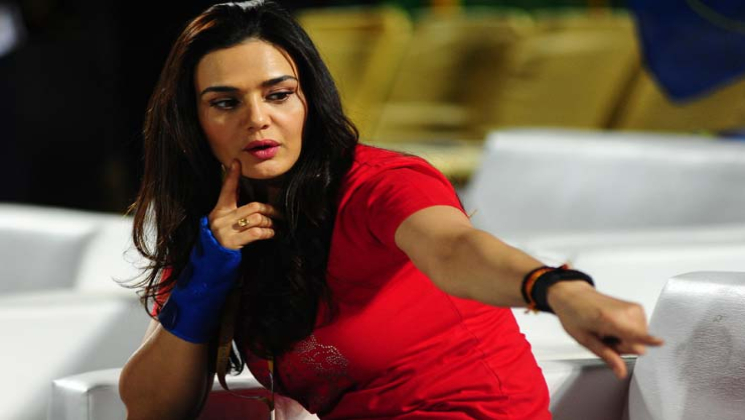 Actress Preity Zinta has apologised on behalf of her team Kings XI Punjab (KXIP) for "not being up to the mark" and losing to Chennai Super Kings (CSK) in the ongoing Indian Premier League (IPL).
The Mahendra Singh Dhoni-led CSK knocked out KXIP from the play-offs race of the IPL, after defeating them in the last league match by five wickets in Pune on Sunday.
Reacting to the loss, Preity said in a tweet: "Who would have thought that after winning five out of six games in the beginning, Kings XI Punjab would have ended the IPL on this note."
"I am sorry to all our fans and supporters for not being up to the mark this season. Next year we won't let you down. Disappointed," she added.
The Punjab side under new skipper Ravichandran Ashwin managed to win six out of their 14 league games to end their campaign at the penultimate spot in the IPL tally with 12 points.