Karnataka: CM Kumaraswamy shelves online liquor sale, overrules previous govt's proposal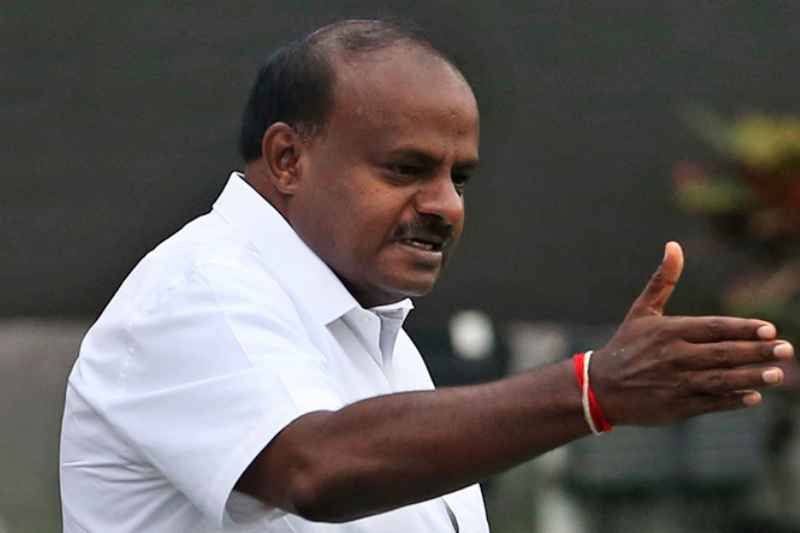 HD Kumaraswamy — Karnataka Chief Minister — on Friday said that he would shelve the proposal introduced by the earlier government enabling online sale and home delivery of liquor. He said that there were discussions about implementing it at the official's level.
As soon as he learnt about the issue, he had directed the concerned department to stop this process immediately. "After seeing media reports on the issue this morning, I spoke to officials over the phone. It (proposal) was mooted during the tenure of the previous government before I became Chief Minister," he told while interacting with media.
"I have asked for a file on decisions taken in this regard during the tenure of the previous government… we will not allow things so that certain people make money," he was quoted by news agency PTI as saying.
Citing media reports, Kumaraswamy said that Karnataka government was considering the proposal on the lines with neighbouring state — Maharashtra — to boost excise revenue and curb drunken driving cases. However, retailers in Karnataka have expressed opposition to the proposal at a meeting of stakeholders.
Notably, the Maharashtra government had recently said that it had decided to allow the online sale and home delivery of liquor in the state, but later stated that only a proposal in this regard had been received. This was done apparently fearing a backlash from opposition parties and anti-liquor activists over the announcement.
Also read: Karnataka by-poll 2018: Voting begins, semi-final for Congress and JD(S) alliance