Kumkum Bhagya Dec 18, 2019 written update: Pragya assumes Prachi is in love with Ranbir
In Kumkum Bhagya upcoming episode Pragya is happy as she thinks Prachi has feelings for Ranbir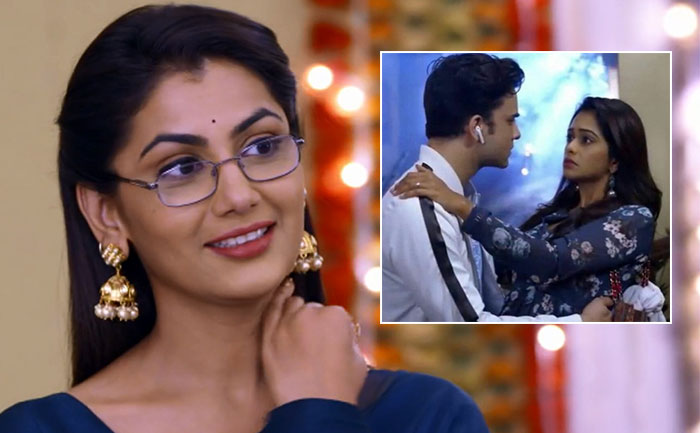 In Kumkum Bhagya Dec 17, 2019 written update: Rhea fails to stop Sanju although Pragya and Sarita somehow enter the godown. In the meantime, Pragya distracts one of the guards and gets hold of his gun. Following which, she has Sanju on gunpoint and thereby frees Prachi.
On the other hand, everybody wants to know who is behind the mask and Prachi then says she saw his men killing the waiter. It is then that Sanju takes the gun from Pragya and again tries to threaten Prachi. Also, when he tries to shoot Prachi, Ranbir is the one who steps in between and takes a bullet. Meanwhile, the police arrives to arrest Sanju. However, he manages to escape from there. Moreover, by that time Abhi and Shahana reach there and everybody has left. Furthermore, Prachi takes Ranbir home to check on his wounds carefully.
Talking about, Kumkum Bhagya Dec 18, 2019 upcoming episode, Pragya tells Sarita that she feels like Prachi is in love. To which Sarita asks Pragya to scold Prachi and then asks her to focus on the studies instead of falling in love. On the contrary, Pragya replies that she will do no such thing. Pragya thinks that Ranbir is a good guy and if so Prachi has feelings for him then there is as such nothing wrong with it.
Will Prachi and Ranbir confess their feelings for each other? Stay hooked to The Live Mirror to find out more.
Also Read: Kumkum Bhagya Dec 17, 2019 Written Update: Pragya To Rescue Prachi