Kumkum Bhagya Dec 3, 2019 Preview: Will Prachi put Aliya behind bars?
In Kumkum Bhagya upcoming episode police will reach Mehra mansion to arrest Aliya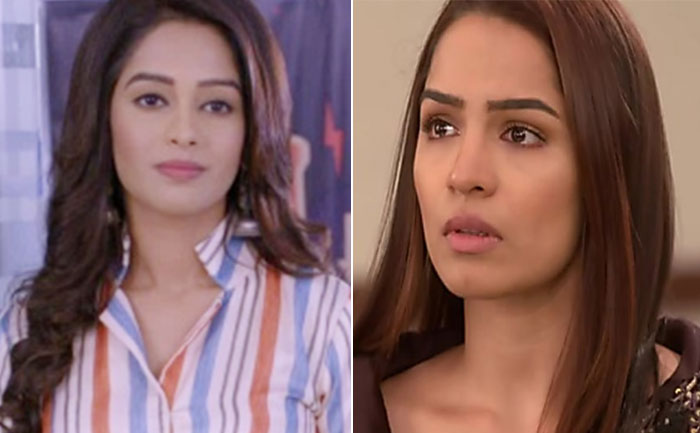 Kumkum Bhagya 3rd December 2019 Preview: In the previous episode of KumKum Bhagya, it was shown that Prachi and Shahana drop Ranbir home. Following that, they have discussion about him in some nearby tea stall. Somewhere else, Pragya and Disha exit from party and wait for cab. Purab gets to see Disha and greets her with a smile which makes Aliya jealous who eventually gets angry with envy and runs over Disha with her car while Pragya witnesses everything nearby.
Meanwhile, Prachi and Shahana turn witnesses to the crime conducted as they were standing at nearby stall. Pragya tells the two girls to go home and then takes Disha to the hospital. Pragya with the help of Purab goes along them. On the other hand, Aliya is drunk and goes home after which she becomes emotional thinking she has nearly killed someone. Moreover, Prachi gives the number written on the car's plate to the police as the evidence.
In Kumkum Bhagya's upcoming episode of the promo, Purab blames himself for the condition of what has become of Disha's. Also, Pragya makes efforts to pacify him and says that he did nothing wrong for which he is blaming himself and that he should stop blaming himself. Furthermore, Aliya gets shock when police informs that it is her car which had ran over Disha and that Prachi is the witness to the crime occurred.
What will now happen next? Will Aliya be arrested for what she did to Disha? Stay tuned to The Live Mirror to know about Serials Gossips and Telly Updates.
Also Read: Kumkum Bhagya Preview Today Episode: Ranbir Plans To Steal Question Paper?