Kumkum Bhagya Jan 03, 2020 written update: Ranbir to confess Prachi indirectly that he loves her
In Kumkum Bhagya upcoming episode Rhea asks Sanju to make an MMS with Prachi which they will spread to ruin her reputation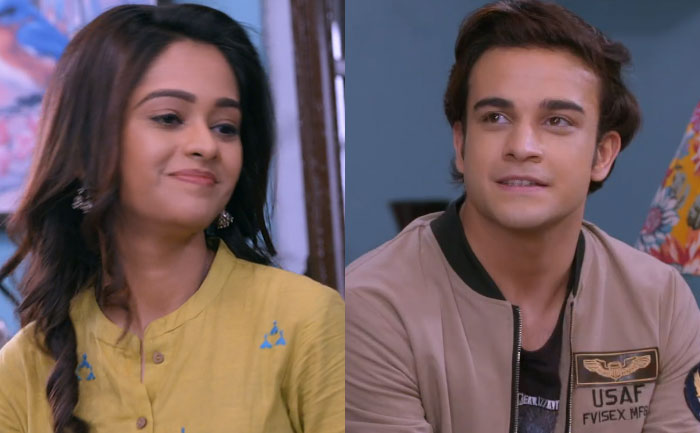 In Kumkum Bhagya Jan 02, 2020 written update: Ranbir and Aryan are extremely nervous to enter Prachi's house. Following which, they decide not to bring up his proposal if Prachi doesn't talk about it. In the meantime, Pragya welcomes Ranbir home and sees that he is quite nervous.
It is then that she realizes he wants to propose to Prachi. Moreover, Ranbir asks Aryan to find out from Shahana if she knows about Ranbir and Prachi. Furthermore, Shahana says that everyone at home know about them very well. Moreover, Aryan thinks Ranbir did propose to Prachi not knowing that he hasn't yet done.
What's next is, Ranbir makes a decision to ask Prachi what she told him yesterday. However, Prachi says that she told him yes. But, Ranbir doesn't know if Prachi said yes to bring a file to work that he asked from her yesterday.
Talking about, Kumkum Bhagya Jan 03, 2020 upcoming episode, Rhea tells Sanju that they need to make an MMS of Prachi. Also, Rhea says then that they will have to spread the clip to other people so that Prachi becomes publicly embarrassed.
Somewhere else, Ranbir is in Prachi's room trying to convince her saying that he is not at all joking around. In fact, he says that he is serious about what he said. To which, Prachi looks clueless but Ranbir says he came home only to make sure everything is finalised with her family as well. Will Prachi understand that Ranbir loves her? Stay hooked to The Live Mirror to find out what happens next.
Also Read: Kumkum Bhagya Jan 02, 2020 Written Update: Ranbir Becomes Nervous In Front Of Pragya And Sarita