Kumkum Bhagya Jan 09, 2020 written update: Ranbir beats up a boy at college
In Kumkum Bhagya upcoming episode Ranbir gets arrested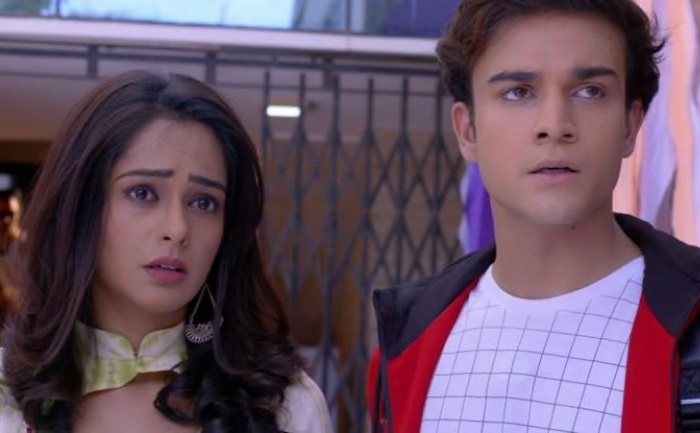 In Kumkum Bhagya Jan 08, 2020 written update: The college principal makes a decision to rustigate Prachi from the college. Also, he tells the college council members that they will wait for Abhi as well so that they can then announce their decision once and for all.
In the meantime, he calls up Pragya and asks her to come to college to make the announcement. Following which, Prachi leaves the washroom crying. From there onward, Ranbir tries his best to console her but she is upset with him too as he also did see the video.
Moreover, Prachi is seen leaving from college with Shahana as and when Pragya reaches there. Rhea at that time pretends to be all innocent and naïve and tells Pragya about Prachi's MMS clip. To which, Pragya decides to return home and be with Prachi. Abhi notices Pragya at college but also sees Sanju nearby and due to which misses out on meeting her.
Talking about Kumkum Bhagya Jan 09 2020 upcoming episode, Ranbir tries to stop a boy from watching Prachi's MMS clip. But, the boy refuses to do so and in result this angers Ranbir. He begins beating up the boy mercilessly. At that time, Prachi enters the college and finds Ranbir getting arrested by the police.
Will she try to save Ranbir? Stay hooked to The Live Mirror to find out what happens next.
Also Read: Kumkum Bhagya Jan 08, 2020 written update: Pragya called by Prachi's college principal