Kundali Bhagya Spoilers 5th October: Terrorists Capture Preeta & Held Captive
Preeta goes for a job interview in today's episode of Zee TV's Kundali Bhagya, she gets captured by some terrorists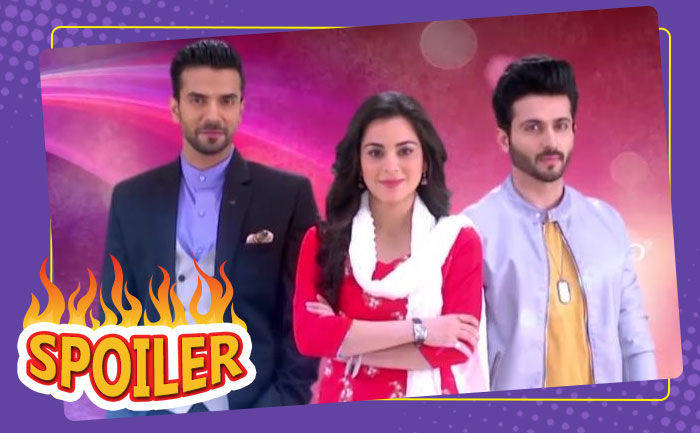 Kundali Bhagya Spoiler: Zee TV's Kundali Bhagya has been ruling the TRP charts ever since it was started. The reason behind its success is its gripping storyline, stellar cast and twist & turns. Notably, it has recently completed two years of telecast but has never disappointed its viewers. Yeh Hai Mohabbatein Spoiler
The viewers of Kundali Bhagya has recently witnessed some high drama scenes between Karan and Preeta. In the upcoming show, Prithvi visits Preeta's house and act nornamy and try to win everyone's heart again. He makes all possible efforts to defame Karan, who has realised the mistake he has done with Preeta.
Prithvi, who wants to marry Preeta, will extend the hand of friendship to Preeta and will tell her that they can be good friends who share each other's sorrow and happiness. It is yet to know, will Preeta accepts her friendship again or not. Yeh Rishta Kya Kehlata Hai Spoilers
Talking about the upcoming story of Kundali Bhagya, according to Telly Chakkar, Preeta goes for a job interview in a hotel where she finds Karan. Later, few terrorists entered the same hotel and held captive all the guest staying in the hotel.
On hearing the gunshots, Preeta goes to check and bumps in Karan. Both Preeta and Karan somehow manage to hide in a storeroom whereas the terrorist are looking for a prince who they want to kidnap. In the next episode of Kundali Bhagya, when Preeta tries to escape from the hotel, she gets captured by the terrorist.
What happens next will keep you hooked to the show.