Kylie Jenner Flaunts Her Curves In Easter Bunny Costume During Coronavirus Lockdown
The internet sensation flaunted her curves in a golden outfit with big golden ears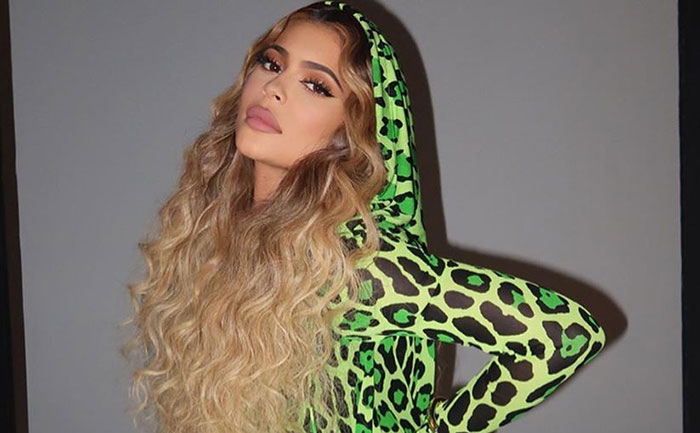 The coronavirus is not bringing down Kylie Jenner and her Easter celebrations with family even during the lockdown. She celebrated the festival with her 2-year-old daughter Stormi Jenner. In addition, Kylie Jenner amped up the festive spirit by posting a picture of herself in an Easter Bunny costume. The internet sensation flaunted her curves in a golden outfit with big golden ears.
Kylie also shared a moment with her daughter Stormi through her Instagram story. In the short clip, Stormi can be seen walking with a Minnie Mouse umbrella and singing "Rain, Rain, Go Away". True Thompson, daughter of 'Keeping Up with the Kardashians' star Khloe Kardashian, also celebrated her birthday on Easter. Kylie sent her best wishes and also shared a video of Stormi singing for her.
Over the weekend, Kylie Jenner headed to Kris Jenner's house for an intimate Easter celebration with Stormi.
"It was raining in Los Angeles and they were hoping for some sunshine. It was a nice change of scenery and they made it special for Stormi," a source shared with E! News. "It was very different from their traditional big family Easter celebrations, but everyone Zoomed and stayed connected."
While Travis Scott was absent from these stories, it is quite possible that the rapper was present with the family for the celebrations. He had previously shared an Instagram story with his daughter playing around the pool which indicate that Travis might have been present for the family event.
Kylie Jenner and Travis Scott decided to take a break from their relationship after over two years together in October 2019. Jenner confirmed the news on Twitter. She wrote, "Travis and I are on great terms. Our main focus right now is Stormi. Our friendship and our daughter is a priority."