Money Heist Season 4 : This video of Alba Flores aka Nairobi will leave you emotional
Money Heist Season 4 was aired on Netflix on April 3, 2020, and the fans were left devastated by the death of Nairobi (played by Alba Flores)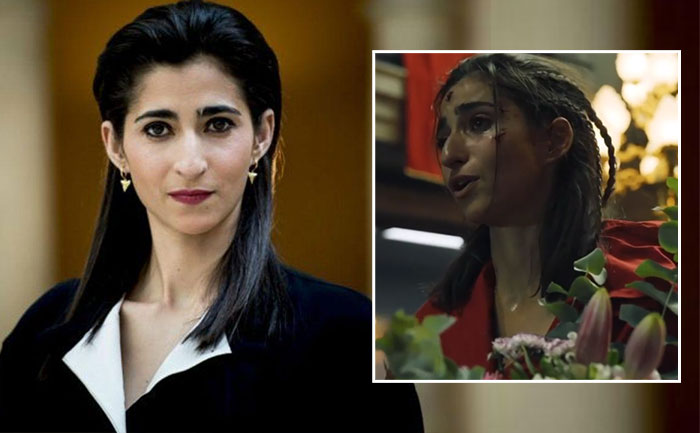 Money Heist Season 4 has become one of the most popular shows in recent weeks. The series premiered on Netflix on April 3, 2020, and the fans were left devastated by the death of Nairobi (played by Alba Flores) in the fourth part of La Casa de Papel.
As we all know, Nairobi was killed by one of the former hostages, Gandia (José Manuel Poga) who grabbed hold of her and shot her in the head. Even though her death was not painful enough in the series, a sad funeral was presented and the events that happened left every Money Heist shouting, "For Nairobi."
Also Read | 7 Unknown Facts Of Money Heist You Didn't Know
The official Instagram account of the Spanish show 'La Casa De Papel' shared a heartbreaking and emotional video of Alba Flores aka Nairobi's last day on sets of the show. The video shows the actress carrying a bouquet of flowers while the cast and crew bidding adieu to the show.
Alba Flores in a heartfelt manner said, "For some people in the team, with some people of the team, it's been many years. I want to thank you all for everything you've taught me. I've grown here as an actress, more than I ever imagined I would and as a person. You're a f**king amazing team. F**king amazing. I hope to film with you 16,000 times more. I will miss you." She hugs the cast members as the rest of the crew stand around her and applaud her.
Also Read | Money Heist Season 4 Streaming On Netflix: How To Watch & Download La Casa De Papel Free
Here's the video:
The story of Money Heist revolves around a gang of robbers, led by a heist mastermind called the Professor (Álvaro Morte), who takes on big victims in search of big prizes. The team includes reciter Tokyo (Úrsula Corberó), young hacker Rio (Miguel Herrán), and expert forger Nairobi (Alba Flores).
Money Heist is one of the most-watched non-English language series and one of the most-watched series overall on Netflix.
Also Read | Money Heist Season 5 Release Date, Trailer & Story: When Will La Casa De Papel Part 5 Out?