Kylie Jenner 'Most Likely To Have Another Baby'
Kylie Jenner played a game of "Who's Most Likely To…" with her friends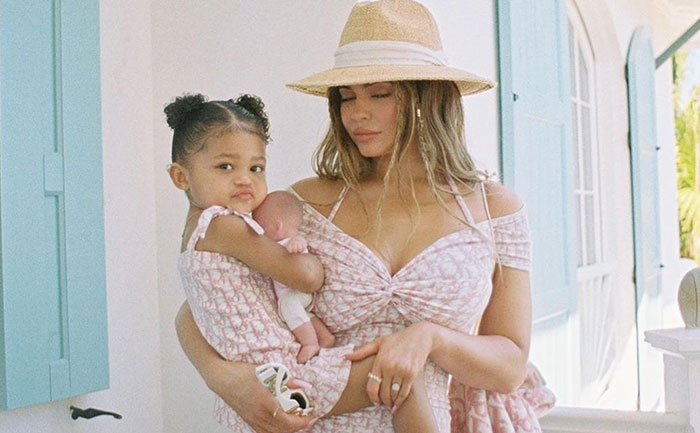 Kylie Jenner recently states that she was 'most likely to have another baby' in a YouTube video. The internet sensation has been making headlines with her daughter Stormi Webster during their outings together.
Kylie Jenner played a game of "Who's Most Likely To…" with her friends Yris Palmer, Victoria Villarroel, and Anastasia Karanikolaou. The friends answer random questions and the most likely candidate for the question. As the game progressed, the question about who's most likely to have a baby next came up. Surprisingly, not only Kylie Jenner but her friends also voted for her as the person most likely to have a baby next.
Kylie already has a two-year-old daughter Stormi with her ex-boyfriend Travis Scott. However, this is not the first time she has expressed her wish to have a sibling for Stormi. In an interview, Kylie Jenner admitted that she cannot wait to have more babies but was just not ready yet.
In addition, Kylie also admitted in a YouTube video that she feels the "pressure" by many to give Stormi a sibling. However, the star is in no hurry to rush back into motherhood. She stated that there is no plan for another baby at the moment.
Moreover, the Keeping Up with the Kardashians star also talked about her relationship with Travis Scott. She shared that they share a great relationship and continue to be friends even after the split.
Kylie Jenner was one of the world's youngest billionaire at the age of 21 with a net worth of US $1 billion, according to Forbes magazine. She has more than 165 million followers on Instagram.
ALSO READ: Kylie Jenner's Billionaire Beauty Journey Will Leave You Inspired!