Last five World Cup winners and prize money they earned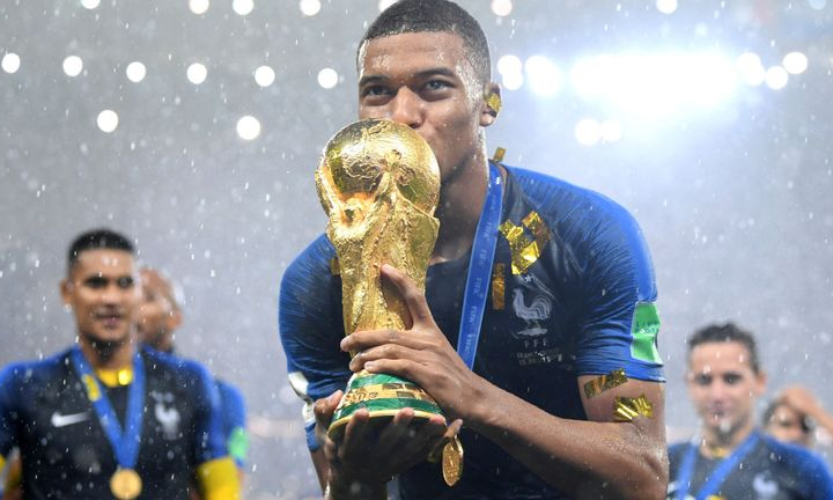 France won the FIFA World Cup 2018 by defeating Croatia 4-2 in the final at Luzhniki Stadium in Moscow on Sunday. Apart from the mind boggling trophy, the Les Blues bagged a humongous prize money of $38 million. This is the highest amount won by any World cup winning team till date.
The French team Les managed to clinch the trophy after two decades with Didier Deschamps becoming the third person after the legendary Franz Beckenbauer and Mario Zagallo to win the title both as a manager and a player.
Also read: CBI summons former J&K CM Farooq Abdullah for a multi-crore scam
France had a wonderful outing that saw the highest number of goals in a World Cup final since 1966. Croatia played better throughout the campaign and seemed to cause headaches to the World cup favourites before Paul Pogba and Mbappe sealed the deal making it a difficult task for the Croats.
FIFA announced that the organisation spent a staggering $791 million (54,24,28,25,000.00 INR), 40% more than the previous edition, in funding the astonishing spectacle. $400 million (27,44,20,00,000 INR) alone was awarded as prize money to the teams which participated at the World Cup, the rest of the amount was utilised in funding expenditure of the whole tournament which that thrilled football fanatics in Russia over the last one month.
France will also take home the golden trophy which is estimated to be of worth $20 million (1,37,21,00,000 INR). Meanwhile the runners up who won hearts of people around the globe were handed a prize money of $28 million (1,92,09,40,000 INR).
Here is the list of World Cup champions of the last 5 years and the amount they were awarded as prize money:
1) France (2018) – $38 million (2,60,73,70,000 INR)
2) Germany (2014) – $35 million (2,40,15,25,000 INR)
3) Spain (2010) – $30 million (2,05,81,50,000 INR)
4) Italy (2006) – $19.56 million (1,37,21,00,000 INR)
5) Brazil (2002) – $7.99 million (548,302,252 INR)