Lata Mangeshkar finally reacts to viral sensation Ranu Mondal
India's Nightingale legendary singer Lata Mangeshkar has finally voiced her opinion on Ranaghat singer Ranu Mondal.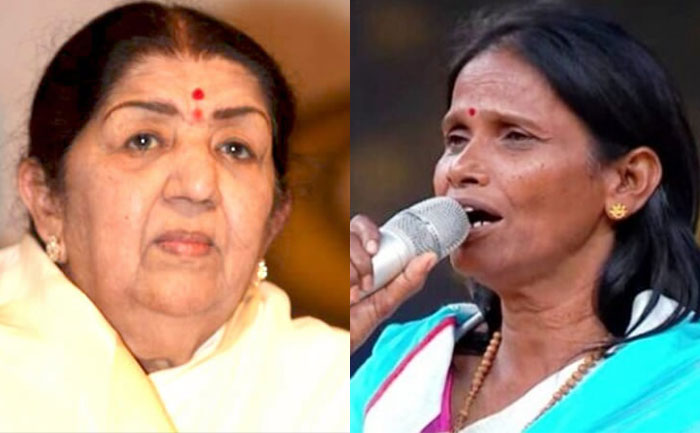 Internet sensation Ranu Mondal has garnered immense fame all thanks to her viral video shared by a youngster. The internet is filled with videos of the Ranaghat singer who sang herself to fame with a Lata Mangeshkar hit number "ek pyar nagma hai". Recently in an interview with IANS the legendary singer has finally reacted to Kolkata's viral sensation.
The Nightingale of India said, "Agar mere naam aur kaam se kissiko bhala hota hai toh main apne-aap ko khush-kismat samajhti hoon (If anyone gets benefited from my name and work then I feel fortunate) But I also feel imitation is not a reliable and durable companion for success. By singing my songs or Kishoreda's (Kumar), or (Mohd) Rafi Saab's, or Mukesh Bhaiyya or Asha's (Bhosle) numbers, aspiring singers can get short-term attention. But it won't last."
Lataji further added, "Be original. By all means, sing the evergreen songs by me and my colleagues. But after a point, the singer must seek and find his or her own song. If Asha (Bhosle) had not insisted on singing in her own style she would have remained in my shadow forever. She is the biggest example of how far individuality can take one's talent to."
Speaking about Ranu Mondal the Ranaghat singer has been roped in for singing songs in Himesh Reshammiya's upcoming film Happy 'Hardy and Heer'. She has already recorded 'Teri Meri Kahani' and 'Aadat'. Yesterday a third song too was shared by the singer cum actor, Ranu has recreated 'Aashiqui Mein Teri' for Himesh Reshammiya.
Ranu Mondal was born in Krishnanagar, Nadia. After her mother's death, she spent most of her childhood at her aunt's place in Ranaghat. She has a daughter with whom she has reunited after a separation of ten years.
Also Read: Internet sensation Ranu Mondal records song for Himesh Reshammiya's film Happy Hardy and Heer