'Learn Korean With BTS' Aims To Break Down Language Barrier & Unite Global Fans
Each video will be about three minutes and feature simple Korean grammar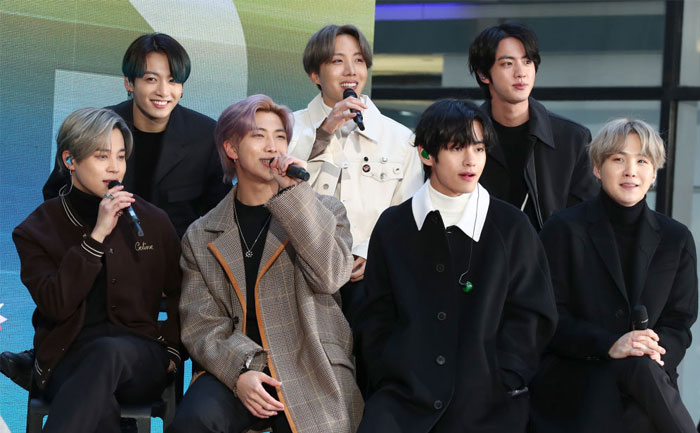 BTS has come up with an innovative way to connect their global audiences and break down the language barrier. Big Hit Entertainment has announced the launch of 'Learn Korean With BTS' which will focus on helping fans learn the language. As per a press release, the initiative will "make it easy and fun for global fans who have difficulty enjoying BTS' music and contents due to the language barrier."
Bit Hit has revealed that previous videos like 'Run BTS!' and 'BTS Episode' series will be revamped. The videos will focus on the Korean expressions frequently used by the BTS boys making it fun for fans to learn. Each video will be about three minutes and feature simple Korean grammar and expressions.
Big Hit Entertainment has shared that they plan to expand this idea for other artists under their label as well. These include Tomorrow X Together as well as girl group GFriend.
"With the recent popularity of K-pop and other Korean cultural contents, the demand for learning Korean is increasing greatly," Big Hit said in a statement. "We are planning Korean education contents to improve our accessibility. We hope that through learning Korean, global fans will be able to deeply empathize with the music of artists and enjoy a wide range of contents."
While BTS have managed to transcend language barriers and garner immense popularity worldwide, this initiative would help bring the global fan base even closer to the band. Meanwhile, those interested can look forward to the first three episodes releasing on March 24. Moreover, the content is available for free for anyone signing up on Weverse.
ALSO READ: BTS's V Jams To Justin Bieber's 'Intention' While Signing Albums