Lee Hyun Woo greets fans on Instagram after getting discharged from mandatory service
South Korean Actor Lee Hyun Woo Discharged From Military; Thanks Fans In Heartfelt Message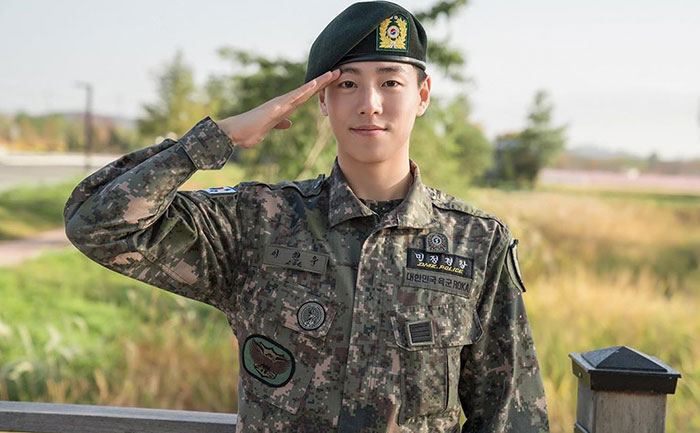 After successfully completing his mandatory military service and being discharged from the first Reconnaissance Battalion, South Korean actor Lee Hyun Woo today wrote a heartfelt message of gratitude to his fans.
Lee Hyun Woo is one of the most sought after actors of South Korean film industry. He made his debut in the film industry as a child artist when he was merely nine year old. Following his debut, Hyun Woo featured multiple television series The Return of Iljimae (2009) and Queen Seondeok (2009). He also featured in Master of Study (2010) and To the Beautiful You (2012).
He rose to fame with his role as a North Korean spy in the 2013 film Secretly, Greatly as well as a genius hacker in 2014's The Con Artists. He then played lead roles in Moorim School (2016) and The Liar and His Lover (2017).
Notably, Lee Hyun served as an active duty soldier for almost 20 months befere getting discharged. Today (October 19), Lee Hyun greeted his fans on Instagram with his last photo in Soldier's uniform. In the photo, Lee Hyun can be seen saluting gracefully toward the camera.
Sharing the same picture on social media, he wrote, "Thanks to the cheers of so many people, I have returned after successfully completing my military service. I want to sincerely thank many fans who traveled far early in the morning to greet me. While serving within the 1st division, I witnessed and learned many things that I was not able to learn during my acting promotions. From now on, I will do my best to show an even better side of me. I love you."
Lee Hyun is expected to begin promotion very soon for his upcoming musical film, 'Hero'. The story of the film revolves around the Korean-independence activist Ahn Joong Geun and his brave missions to fight against Japanese imperialist rule in the early 1900's.
Also Read: 15 Best Pictures Of The South Korean Pop Band 'BTS'