The 19 year old legend – Rashid Khan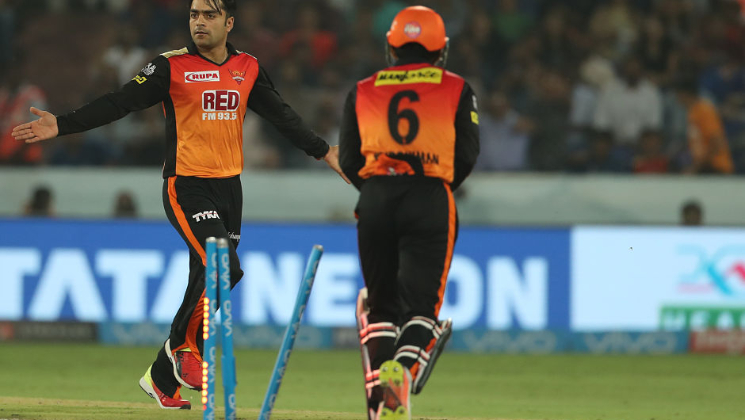 All good teams would have someday started as an underdog side. The most beautiful thing is to watch these sides grow into a more competitive nation in the cricket fraternity. Players from Afghanistan have got their country on the world map with respect to cricket. Soon they'll be playing their first ever test match against India. And trust me it ain't gonna be an easy task or team India.
Knack of scoring big, hunger of taking wickets and capability to challenge big sides is what needs intense character. This is exactly what players like Rashid Khan, Mohammad Nabi, Mujeeb Zadran promise. Confident players with a lot of character. One must say, Afghanistan cricket is in good hands.
Speaking about good hands, Rashid Khan is the one who comes to mind. Spinning it both ways and giving an ordeal experience to batters is what Rashid Khan does consistently now a days. Very tough to read him in the pace with which he bowls. SRH was down and out in Qualifier 2 against KKR. He was the man who made all the difference. A man with intend and aspiration of doing well for his side. He bats like a champion and bowls like a king. An ultimate asset for any side which he plays for.
Teams like SRH have constantly preferred him over his senior statesman Mohammad Nabi who himself is an amazing cricketer. Many legends and cricket pandits have showered dozens of praise for the man. He along with Nabi, Shehzad and Mujeeb can easily beat some well established sides.
Image Source – First Post