Leonardo DiCaprio on water crisis in Chennai: Only rain can save the city from this situation
Leonardo has showed his concern over the water crisis in Chennai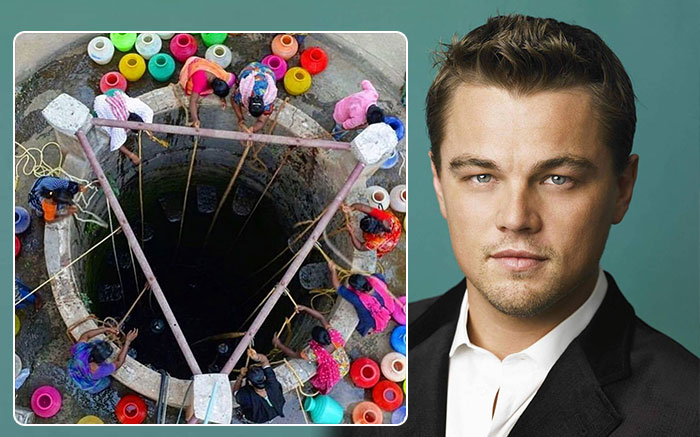 India has been facing a water crisis for many years now. This is a major and serious issue mostly in Southern and Western states. Now, Chennai is facing a water crisis. Chennai has a population of about 50 lakh and it needs 80 crore litres of water on a daily basis and it can provide only 52.5 crore litres water. Reportedly, more than 20 lakh people in Chennai, struggle for fresh water and the situation has worsened in the last 2-3 years. Hollywood actor and environmentalist, Leonardo DiCaprio has expressed his concern over the water crisis in Chennai.
Taking to his Instagram handle, the Titanic actor shared a picture of a dried up well in Chennai. In the picture, we see women trying to get water from an empty well with the help of ropes. Sharing the picture, he wrote, "Only rain can save Chennai from this situation."
Also, he wrote that the southern Indian city of Chennai is in crisis after the four main water reservoirs ran completely dry.
Here's the full post by Leonardo.
In Tamil Nadu, there are four reservoirs – Poondi, Cholavaram, Puzhal and Malayambakkam that have a total capacity of 11.5 thousand million cubic feet (tmcft). Sholayar is one of the largest reservoirs in the state and is completely dried up now.
The state specially Chennai is now dependent on rainfall and only rain is the solution as said by Leonardo. Chennai's annual average rainfall is around 1,400 mm. In 2018, it was only 835 mm.
Also Read: Lok Sabha Elections 2019: Rajinikanth, Kamal Hassan, Shruti Haasan Vote In Chennai