Shah Rukh Khan's Kabhi Haan Kabhi Naa to be remade in web series?
Kabhi Haan Kabhi Naa was a cult classic starring Shah Rukh Khan and Suchitra Krishnamoorthi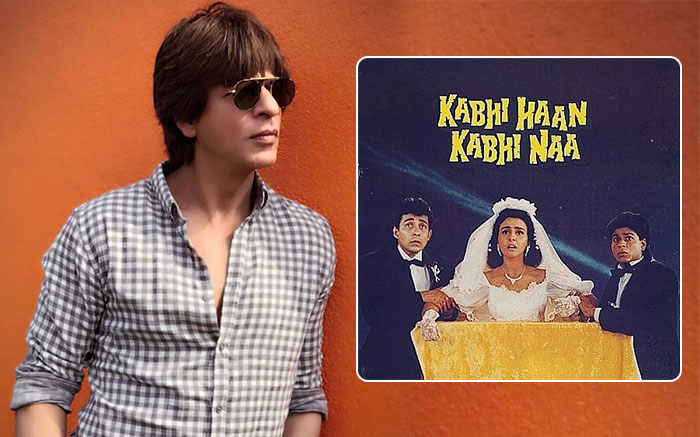 Many of you might have watched Shah Rukh Khan's Kabhi Haan Kabhi Naa. It is one of the best movies of Shah Rukh's career where he played a lover boy. SRK is called the King of Romance and in many of the movies, he has proved his acting prowess as a romantic hero. For all the fans of the actor, hold your breath! As per a report in Pinkvilla, filmmakers now want to remake the movie. The entertainment portal quoted a source saying, "Shah Rukh Khan holds exclusive rights to Kabhi Haan Kabhi Naa and in the last few months, several filmmakers have approached the production house to buy the rights. A lot of them want to remake the cult classic."
The source further told the portal, "SRK and his team might make Kabhi Haan Kabhi Naa again for the web. There are also talks about making a digital series on the same plotline as the movie. A popular OTT platform has also shown keen interest in the same. Shah Rukh won't star in it and it's expected to have a younger cast."
"Although discussions are on, nothing has been locked right now. The production house is still contemplating what to do but they are also interested in exploring the space for sure," the source further said.
Kabhi Haan Kabhi Naa is one of the cult movies of the 90s that starred Suchitra Krishnamoorthi along with Shah Rukh Khan. The coming-of-age movie was directed by Kundan Shah.
For more updates on this, stay tuned to our space.
Also Read: Shah Rukh Khan Expresses Gratitude To His Fans On Completing 27 Years In Bollywood