LGBTQ+ Movies And Shows You Need To Watch This Pride Month
June is celebrated as Pride Month, a time dedicated to celebrating the LGBTQ+ community around the world.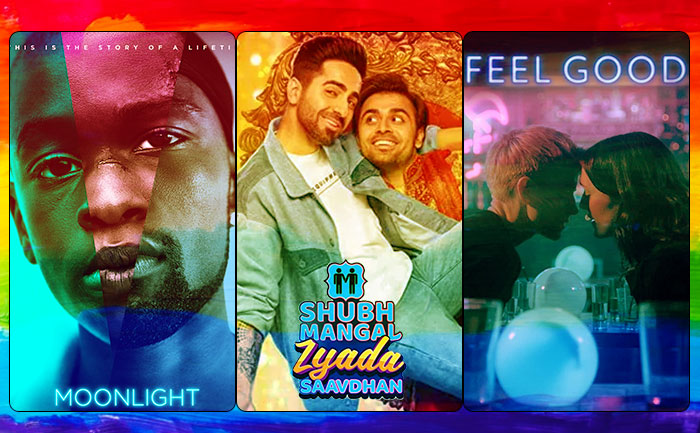 June is celebrated as Pride Month, a time dedicated to celebrating the LGBTQ+ community around the world. Over the years, media and movies have also become more inclusive of the LGBTQ+ community. With the world in a lockdown due to the COVID-19 outbreak, celebrate Pride Month with these heart-touching LGBTQ+ movies and shows.
LGBTQ+ Movies & Shows To Watch This Pride Month
Feel Good
Feel Good is a British comedy-drama that holds true to its name. Created by Mae Martin and Joe Hampson, this show holds a 100% fresh rating on Rotten Tomatoes. Mae Martin is funny yet wholesome as the recovering addict and struggling comedian. Friends fans will also enjoy seeing Lisa Kudrow as Mae's mother in the series. All six episodes of the series have been released.
Little Fires Everywhere
American drama web miniseries Little Fires Everywhere is based on the 2017 novel of the same name by Celeste Ng. The series has a heavyweight cast featuring Reese Witherspoon and Kerry Washington. Little Fires Everywhere deals with many social issues such as classism, racial discrimination, and gender discrimination. Released on Hulu in March this year, the series consists of eight episodes.
The Half of It
The Half of It is a beautiful coming of age film that centers around Ellie. While Ellie is gay that isn't the takeaway of the story. Ellie becomes friends with Paul who has a crush on a girl. It turns out so does Ellie. However, this doesn't immediately descend the film into a downward spiral of friendship but uplifts into a story about discovering yourself.
Pose
Pose is a drama television series about New York City's African-American and Latino LGBTQ and gender-nonconforming ballroom culture scene. The first season is set in the 1980s while the second season takes place in the early 1990s. The show was renewed for a third season by FX in June.
Shubh Mangal Zyada Saavdhan
Shubh Mangal Zyada Saavdhan is great in the way that it does not stereotype gay relationships or individuals. Ayushmann Khurrana and Jitendra never fall into the cringe gay character stereotypes and actually build up a real, human story that the audience can care about. You root for the star-crossed lovers in this movie like any other heterosexual pairing and a lot of it has to do with the way the story has been told.
Betty
Betty is based on Skate Kitchen and takes on social stereotypes surrounding women. Betty is a slur used to refer to female skateboarders but our characters don't really care. They are ready to show the world the true meaning of girl power and they're doing it by bringing down stereotypes on skates.
The Favorite
The Favourite was a period black comedy film that came out in 2018. The film explores the relationship between Sarah, Duchess of Marlborough (Rachel Weisz), and Abigail Masham (Emma Stone). The two cousins are locked in a race to be court favorites of Queen Anne (Olivia Colman). Featuring an ensemble cast of Rachel Weisz, Emma Stone, and Olivia Coleman, the film packs a punch when it comes to performances.
Moonlight
The 2017 Academy Award winner for best picture, Moonlight presents three stages in the life of the main character, a young, gay African-American man. We get to experience his youth, adolescence, and early adult life. Moonlight explores the difficulties he faces with his sexuality and identity. It also explores the physical and emotional abuse he goes through.
Moonlight is a hauntingly human film that treats topics like poverty, race, and homosexuality with raw honesty.