Liam Hemsworth rumoured lady Maddison Brown imitates Kylie Jenner's look
Maddison Brown nailed the look of Kylie Jenner's for Halloween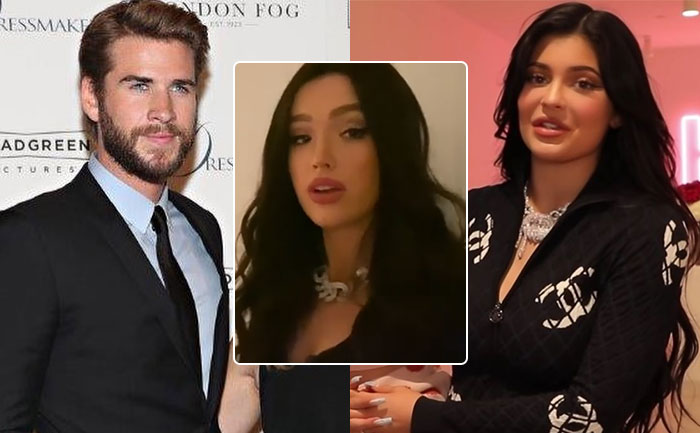 Liam Hemsworth rumoured lady love Maddison Brown seems like she is one huge Kylie Jenner fan. Apparently, Kylie donned the makeup mogul successfully from the popular TikTok video. In the Tik Tok video Kylie Jenner says only three words to wake up her daughter Stormi Webster who is only 1 year old.
The Tik Tok video of Rise and Shine had become enormously popular that eventually it even made Kylie Jenner's dress which is a black Chanel sweater dress paired with white logos that made to the world quite familiar. However, Maddison Brown pulled it off Kylie Jenner's look greatly.
Lately, Maddison stunned everyone in the look for Halloween with complete perfection. She then shared the results with her followers. It was a gallery of Instagram pictures and also a video where Brown recreates the singing by Kylie Jenner fashionably and wins hearts of her followers.
Not only that, Maddison Brown also shared about five pictures and one video on her social media account. She dressed in the similar Chanel logo dress worn by Kylie Jenner. Also, Brown wore a long black wig to go with the Kylie look. Maddison took to Instagram and shared with her fans. She wrote, "hrrrrRiseee and shaaaiiiiine #happyhalloween." Check out the image below.
Moreover, Maddison posed in style for the following picture along with second one which also included a still captured shot of Kylie from the viral TikTok video. She captioned, "Ok guys we're gonna wake Stormi up and get out of here and show you her room." Check out here.
Also Read: Nick Jonas reveals how living with Type 1 Diabetes can be lonely and Isolating